This post may contain affiliate links, meaning if you book or buy something through one of these links, I may earn a small commission (at no extra cost to you!). Please see my disclosure.
Meet the Gypsies : Hannah of Eat Sleep Breathe Travel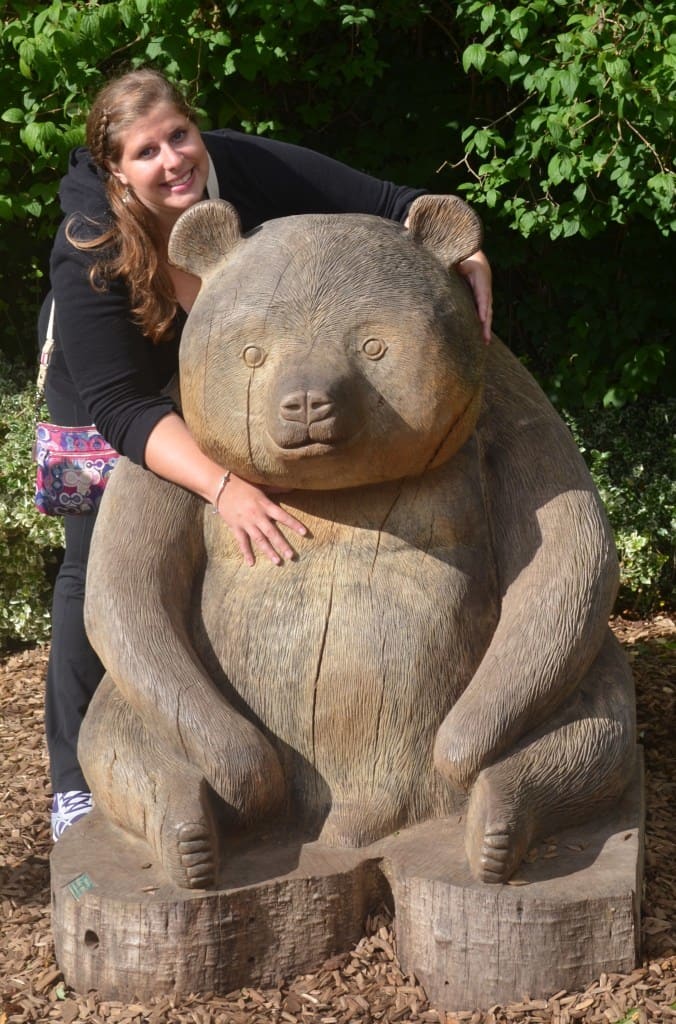 1.  Who are you?  Where are you from?  Where are you now?
My name is Hannah Logan of Eat Sleep Breathe Travel. I am a 25 year old travel addict from Ottawa, Canada. I am recently back from a 2 month backpacking trip through Europe and am home working to save money for (another) extended trip in Fall 2015.
2.  What's your packing strategy?  Heavy or light packer?  Suitcase or backpacker?
I try to pack as light as possible- I'm a big fan of layering to keep things light. Rolling clothing is my trick of choice, and I've recently invested in some packing cubes which make finding things (without ripping everything apart) so much easier! In terms of luggage I found the best of both worlds before my first trip: a rolling suitcase with straps to convert into a backpack. It's not the most comfortable thing on my back, however 99% of the time I'm able to use it as a suitcase which is so much easier.
3.  How do you afford your travels?  Budget traveler or lean more towards luxury?
Save, save, save. I debate everything before I buy it; my favourite technique is to compare almost everything to plane ticket prices costs. I'm also not too picky with my travel; I'm pretty open to where I go and when, so being flexible allows me to get better deals.
I definitely fall more into the budget traveller category. I LOVE hostels and, as a primarily solo traveller, I prefer to stay in them because of the atmosphere and social aspect. That being said places I stay need to be clean and safe; I'm not willing to give up that for the sake of a few dollars.
4.  If you could go anywhere tomorrow, where would you go?
This changes weekly, sometimes even daily. Lately I've been really interested in Japan although I feel like I've left my heart in Europe and there are so many places I still want to see there. If I could really go anywhere the best bet would just be a round the world ticket to see it all!
5.  Is there anywhere you won't travel to and why?
Long term? No. At this time, yes. I value my safety and although I admire everyone that goes to Syria, Iraq, or Afghanistan during these times, you won't find me booking a flight there anytime soon. I have friends from these countries and when even they won't go home, I consider that a pretty strong hint. Hopefully one day things will clear up and I visit but right now I have a million other places to go and things to see where I will be more comfortable. So I wouldn't say they are off the list, just further down the line.
6.  What's the most adventurous thing you've eaten?
That I know of? Either Haggis in Scotland or black and white pudding in Ireland (haggis wasn't bad, the puddings were disgusting.) That I don't know of…haha who knows! I ate a mystery meat sandwich from a hole-in-the-wall spot in Riga, Latvia last year. I could not figure out for the life of me what it was, and it was so gross I realized I was probably safer not knowing. The texture, the taste, even the smell…it was all unfamiliar and just downright nasty!
7.  You didn't just take your first international trip after college, you moved to Ireland.  What prompted that decision?  What did you love most about Ireland?
It was a bit of a whirlwind decision. What most people don't know is that I was supposed to do a semester abroad in my third year of university. Three months before I left my dad got incredibly sick and ended up in the hospital for nine months. I cancelled my trip for my family, and although I didn't regret my decision, I was bitter that I had worked for years towards that goal and had it so suddenly taken from me. So when I finished my degree and found myself, like everyone else, struggling to find a job I figured 'screw it I'm moving abroad'. It happened really fast and my family wasn't exactly pleased, but although I wasn't successful in finding a job it was the best thing I have ever done and I completely fell in love with Ireland. There's something about the people and the laid back life, and of course the pubs, that keep me going back. It really was the best place for me to a) begin my travels and b) go by myself.
8.  What do you do for a living?  
I put my criminology degree to use for a couple of years as a victims worker but have since moved on to happier things: I am currently a professional cake decorator. The hours are long, and the pay sucks, but I love making people happy and it's crazy how excited they get over cake. Right now I am the Minion Queen- everyone is obsessed with those little guys from Despicable Me and I think by now I could do them in my sleep. But it's ok because the kids go crazy and that puts a smile on my face.
9.  You're from Canada.  Which part and what would you tell someone are the must sees and dos?
Canada has so much to offer that even I don't know it all. Being from Ottawa (the capital) I'm lucky enough to live in a gorgeous area with a lot do to and a lot of history (at least by Canadian standards!). Ottawa usually gets forgotten behind Toronto, Montreal, and Vancouver but it really is worth a visit. We're known for some pretty brutal winters but we have an incredible winter festival called Winterlude that happens every year with dogsled rides, giant snow parks and ice slides, lit up ice sculpture gardens, snow parties for adults on weekends, and of course we're home to the world's longest skating rink. All of which occur against the backdrop of the gorgeous parliament buildings. In my opinion, that's a real Canadian experience that I would suggest to anyone coming this way. Just make sure to dress warm and have at least one beaver tail (don't panic, it's a pastry) before you leave!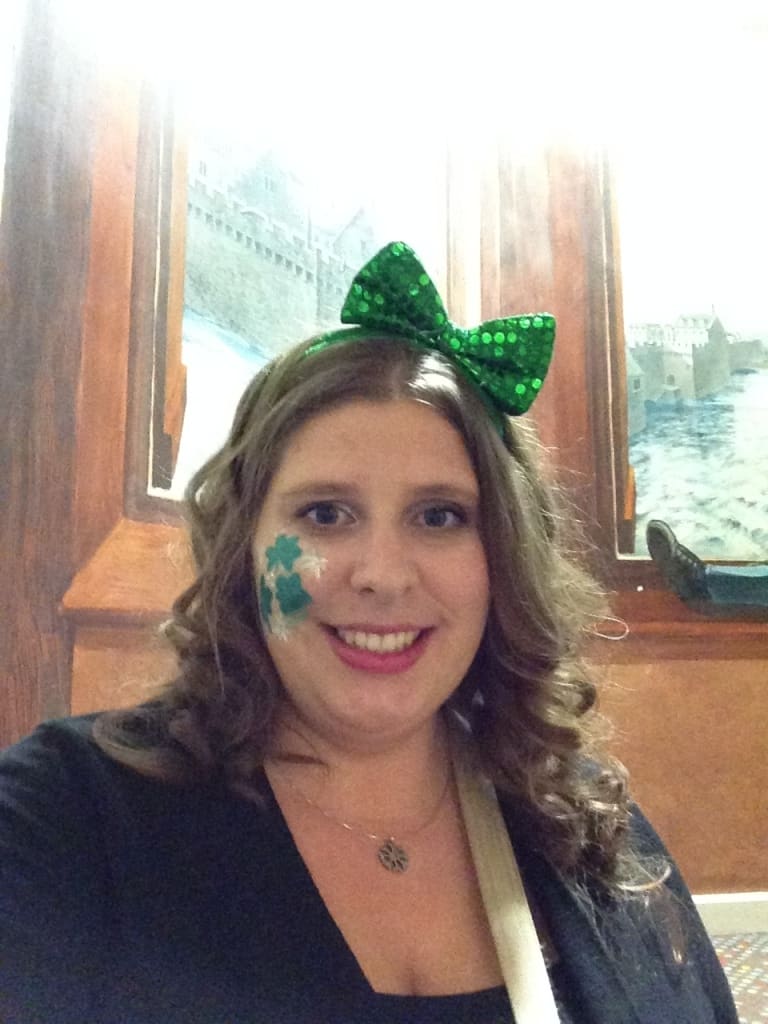 10.  What's the #1 item on your bucket list?
No doubt about it: to go to China and the Chengdu panda reserve which is the only place you can hold and hug a baby panda. Even though it costs a few hundred dollars for a couple minutes I would do it in a heartbeat! I'm obsessed with Pandas.
11.  Most importantly, where to next?
I have a weekend planned in December to Quebec City for the Christmas Markets, they have some German inspired ones which I am really looking forward to after experiencing the real thing in 2011. As I said earlier, I am also hoping to do another long term adventure next fall; my roommate from Ireland is getting married so I have an Irish wedding to attend which I am super excited about. From there, who knows! But I have been researching the Trans Mongolian…maybe that panda dream will come true sooner than I thought!
Find Hannah here…
Latest posts by Ashley Hubbard
(see all)