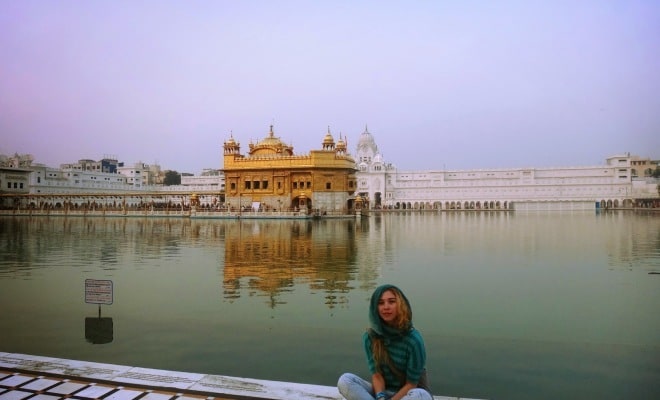 TRAVEL
Meet the Gypsies : Elena of Elena's Travelgram @elenatravelgram
By |
This post may contain affiliate links, meaning if you book or buy something through one of these links, I may earn a small commission (at no extra cost to you!). Please see my disclosure.
Meet the Gypsies : Elena of Elena's Travelgram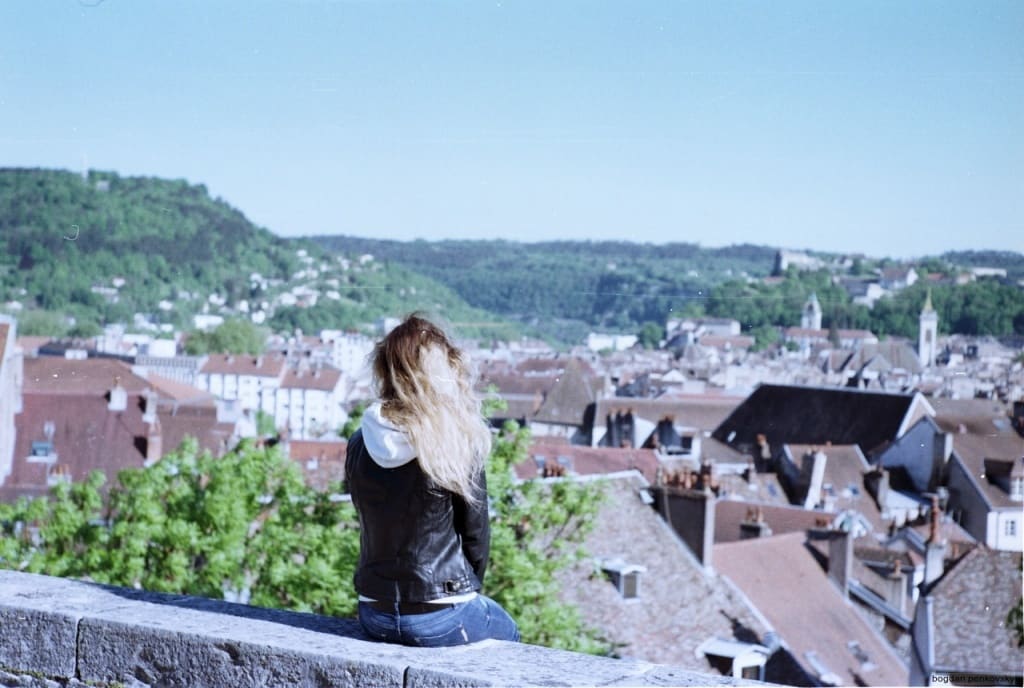 1.  Who are you?  Where are you from?  Where are you now?
I'm Elena a twenty-something girl from Kyiv, Ukraine who loves getting lost in various new places and shares her inspiring stories and misadventures at Elenastravelgram.com.
Since last year, an expat in adorable town of Besancon, Eastern France. (Yep, you probably never heard of it, but it's pretty awesome here! Think alpine scenery, tiny colorful communes in the mounts, loads of baguettes and local white wines).

2.  What's your packing strategy?  Heavy or light packer?  Backpack or suitcase?
Pack all the stuff you think you need. Next throw away at least 50% . My girl friends don't get how I can travel for month with one tiny suitcase that can be taken on board. So yes, definitely a light packer!
I don't like backpacks a lot, though I own one for traveling around Asia. Rolling your suitcase through the jungles or hopping from boat to boat doesn't seem like a great strategy to me.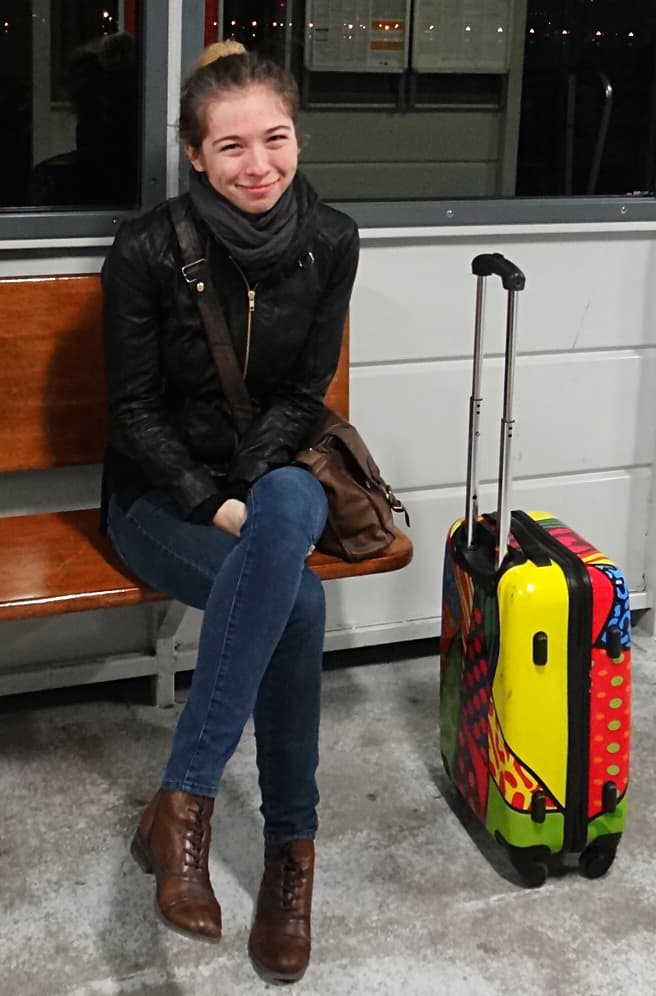 3.  How do you afford your travels?  Budget traveler or lean more towards luxury?
So, I work online and have a long-term work contract secured with one company back home, allowing me to have both stable income, yet flexible working hours and days. I can work on the road and love taking longer breaks to travel off-track without bothering if I am able to find good wi-fi tonight to Skype or not.
I tend to say that I'm a budget traveler, as I don't earn that much. I don't care for staying in designers boutique hostels or eating out at super trendy restos, but I would definitely splurge for various adventurous experiences like diving or skydiving.
4. If you could go anywhere tomorrow, where would you go?
Oh. That's tricky! I have an endlessly long travel bucket list with priorities changing daily. Let's stick to the Philippines.
I've been dreading to stay at Siargao Island for a month. Learn to surf, island hop, explore insanely beautiful caves, lagoons, beaches and eat as much mango as I can.
5.  Is there anywhere you won't travel to and why?
Probably, to Turkmenistan 'cause it's impossible to get a tourist visa there. You have to be specifically invited by a company or an influential local.
6.  What's the most adventurous thing you've eaten?
France is a well-known gastronomic destination with all the high-credits going to the local bistros and chefs, yet there are some really odd things I wasn't really enthusiastic about trying first:
Escargo: snails cooked with garlic and wine sauce
Andouillette: sausages made of pork intestines that have really-really strong odor.
Vieux-Boulogne cheese: recently named the smelliest of all French cheeses. Believe me, it is!
Frog legs: but that's classic I think.
7.  You have a special place in your heart for India.  What's your favorite thing about India?
If it's just one thing – the atmosphere. India hits you from the very first second you step out the airport door. All that noise, drive, hustle, smells…At first you feel just baffled. Than you either like that crazy chaos around you or hate it.
India is an incredibly diverse country with so many cultures, languages, religions and influences mingled together and co-existing peacefully. Add jaw dropping scenery, delicious food and amazing traditions – that's what makes the country so special for me.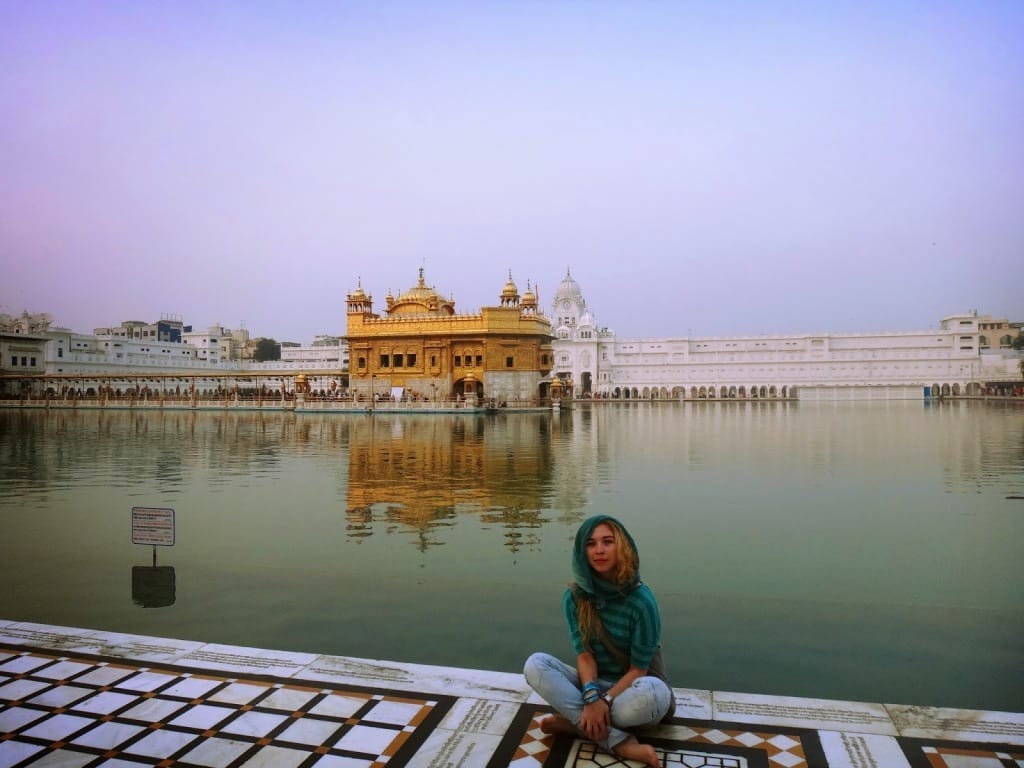 8.  You live in France.  What's your favorite and least favorite thing about living there?
I love:  
The Food.
Yes. It is gorgeous. Especially pastry and bread. I can't imagine my mornings without a fresh baguette or buttery croissant with a cup of café au lait.
As an ode of love to the French food, I've recently started a series on my blog named "Explore France Through Food": featuring best dishes from various regions with recipes included. I'm not a great cook, yet some of them are fantastically easy!
The local lifestyle.
I live in a tiny medieval city of Besancon hidden among sloppy green hills where no one's rushing anywhere. People are extremely pleasant and you often hear "Bonjour" from strangers on the street.
No one's rushing anywhere, no heavy traffic or hustle at the shops. You can bike pretty much everywhere and spend a weekend hiking at one of the numerous randonee tracks around town.
The People
Ok, so I still can't get where did "The Rude French" myth came from as most people I've encounter here are extremely polite and friendly.
(Disclosure: I speak terrible French)
A French women bought me breakfast when our train broke and we got stuck in a tiny village in Franche-Comte, a Parisian couple draw me a great itinerary how to get to the airport fast when I was desperately late, an elderly Frenchman gave up his seat to me on the bus 'cause I had a huge heavy grocery bag the other day.
And I have heard more "Merci" and "Bonne journee!" last year more times than in my entire life.
I don't like and fully understand why:
Everything's closed on Sunday.
Literary everything. Nope, you can't buy milk or jam, or toothpaste, or new shoes 'cause all the shops/services/malls/pharmacies are closed.
There are a few supermarkets in Paris open till noon and just one in Besancon where you can get some essentials.
Besides, most cafes and bars are closed too in case you like going out on Sunday. Not cool.
The French love paperwork.
To get one paper, you need to make at least 3 specially arranged appointments, bring a few packs of other necessary papers and if you are lucky and didn't forgot anything finally get what you need.
And don't you dare throwing away anything! Even utility bills. You may never know in what case you may need to present it.
So, if you ever thought of moving to France, make sure you are ready to endless circles of paper hell you won't be able to escape.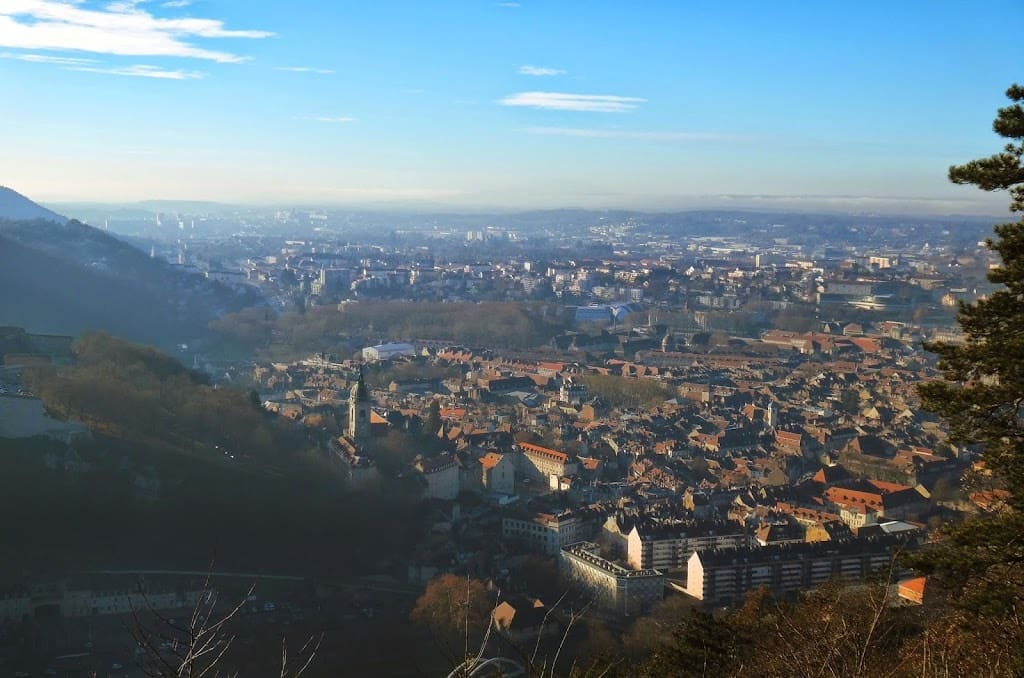 9.  What's the #1 item on your bucket list?
See the sunset over Bagan temples in Myanmar. Been dreaming about it for a few years already.
10.  What's your favorite thing besides travel?
Spending time outdoors biking or hiking some new trails, munching new foods and trying to cook them myself, plus mastering French.
11.  Most importantly, where to next?
Exploring more France this year and planning to head North West – Rennes, Nantes, La Rochelle, Bordeaux are just a few of the cities I'd love to visit.
Kyrgyzstan in May maybe and the Philippines later in summer, but frankly, my plans usually change quite a lot.
Follow Elena…