This post may contain affiliate links, meaning if you book or buy something through one of these links, I may earn a small commission (at no extra cost to you!). Please see my disclosure.
Meet the Gypsies : Cory Lee of Curb Free with Cory Lee
Cory Lee is a 23 year old travel addict and college Senior. He started his travel blog Curb Free with Cory Lee with the aim to inspire others to step out of their comfort zone and see all of the beauty that the world has to offer.
1. Who are you?  Where are you from?  Where are you now?
Hey! I'm Cory Lee and I run Curb Free with Cory Lee, a travel blog devoted to sharing the world from a wheelchair user's perspective. I'm from Georgia, USA and I am still in Georgia now as I finish up my last semester of college and prepare for upcoming trips.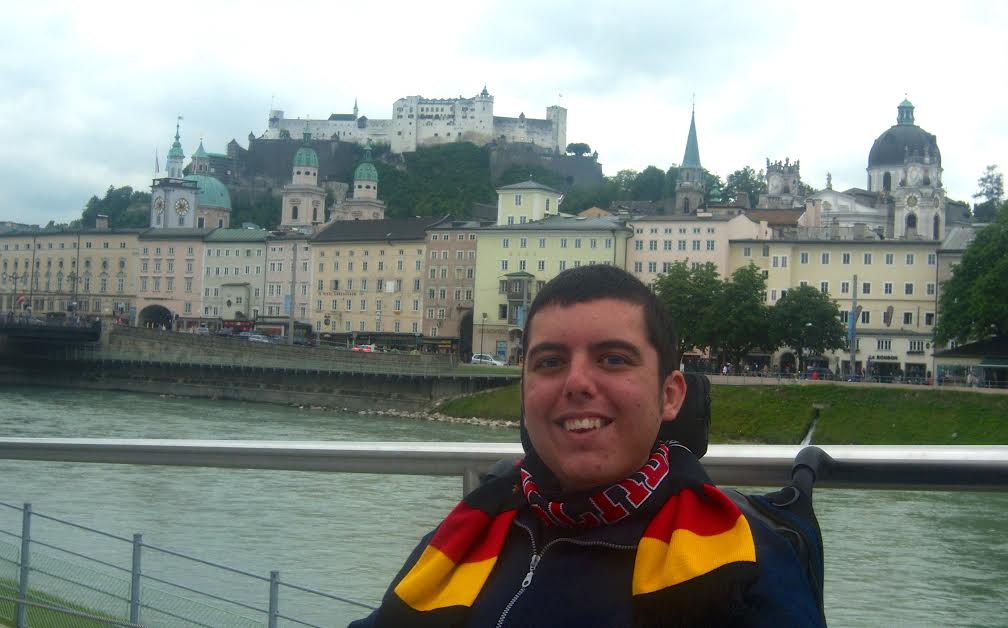 2. What's your packing strategy? Heavy or light packer? Suitcase or backpacker?
I'm usually a very heavy suitcase packer, but I'm trying to get better at packing light. It's really hard to not be a heavy packer though because I have to pack medical equipment such as my wheelchair battery charger and various converters. In my defense, all of the heavy items that I pack are necessities.
3. How do you afford your travels?  Budget traveler or lean more towards luxury?
I pay for all of my travels myself right now. I usually save up for a while by making travel the number one priority. For example, instead of buying a $100 shirt that I'm dying for, I just stop and think that the $100 could buy one night's hotel stay. Being in a wheelchair does make traveling a little more costly because the hostels usually don't have great accessibility. Therefore, I tend to choose 4 and 5 star hotels, so it takes me a bit longer to save up for a big trip.
4. If you could go anywhere tomorrow, where would you go?
Anywhere warm!! Seriously. It has been so cold here lately and I am craving some fun in the sun. I would probably choose either Hawaii or Thailand if I could leave tomorrow. I have never been to either place, but they are both way up high on my bucket list.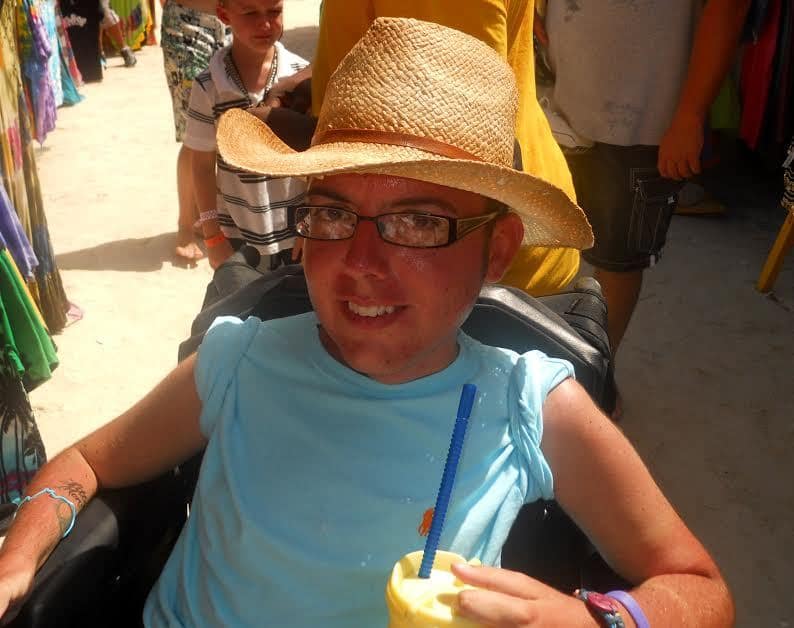 5. Is there anywhere you wouldn't travel to and why?
I honestly cannot think of anywhere that I wouldn't travel to. After all, North Korea is one of my many dream destinations, but unfortunately there are no wheelchair accessible tours there yet. Hopefully there will be within the next few years though.
6. You have a great bucket list.  What are you most excited about crossing off?  

Plan on crossing any off this year?
Some of the ones that I'm most excited for include going on an African safari, swimming in the blue lagoon in Iceland, and all of the ones based in Australia. This year I will be crossing off 5 items for sure: graduate college, see the Grand Canyon, pet a koala, see the Sydney Opera House, and drive along the Great Ocean Road. Hopefully I will be able to cross off a few more as well though. I email Ellen Degeneres on an almost daily basis so maybe I can finally get tickets to her show this year!
7. When you get a new place, what type of places do you like to go to first?
When I first get to a new place I love to take in the view from up high on the London Eye, the top of the Eiffel Tower, the top of Willis Tower, etc. This allows me to get my bearings on the city and kind of figure out where everything is. Plus, the views are usually gorgeous so it also gives me an appreciation for the city. Aside from taking in the views, I also go check out the landmarks first and try some great food that is specific to the area.
8. What would you like other wheelchair users (or any disability) to know about the possibilties of traveling?
I would like other wheelchair users to know that traveling in a wheelchair is possible with a little determination. I'll admit that it isn't necessarily always easy to travel with a wheelchair and you really have to be prepared for anything, but in the end the adventure is always worth it. Most people that I have encountered in foreign countries are willing to help in any way that they can as well, so don't worry too much about being alone and uncared for. The world is mostly good, with only a few bad seeds.
9. What's the most difficult thing about traveling in a wheelchair?
Really, planning everything is the hardest part. I try to arrange all transportation beforehand so that I can ensure wheelchair accessible taxis when I need them. I have waited over three hours for an accessible taxi before so it's definitely best to be well prepared. I wish that cities would get more accessible taxis, but many places are still lacking. London, however, is on the forefront of accessibility, which I originally didn't expect for a European city. Every black cab in London has a foldout ramp!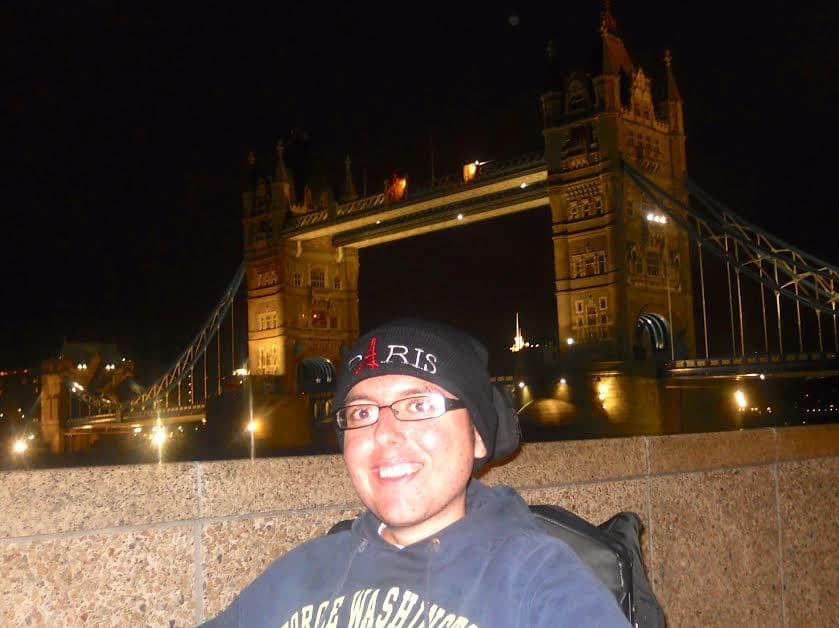 10. Most importantly, where to next?
At the end of February I am finally visiting my #1 bucket list destination – Australia! I'll be spending 9 days exploring Sydney and Melbourne. "Excited" doesn't even begin to cover it.
Follow Cory for more travel inspiration: Facebook, Twitter, and Instagram.
Latest posts by Ashley Hubbard
(see all)