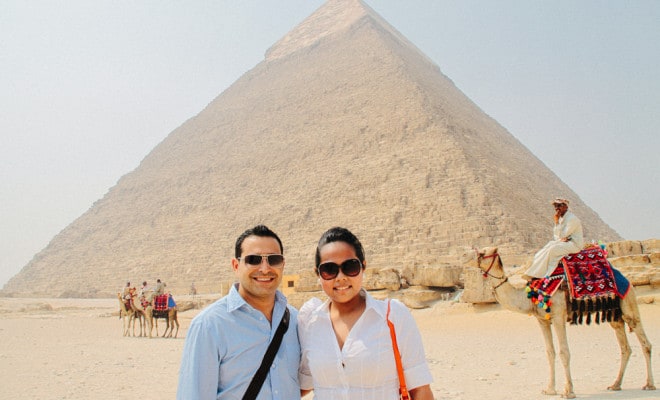 TRAVEL
Meet the Gypsies : Brock & Tangerine of A Travelogue @BrockandTanj
By |
This post may contain affiliate links, meaning if you book or buy something through one of these links, I may earn a small commission (at no extra cost to you!). Please see my disclosure.
Meet the Gypsies : Brock & Tangerine of A Travelogue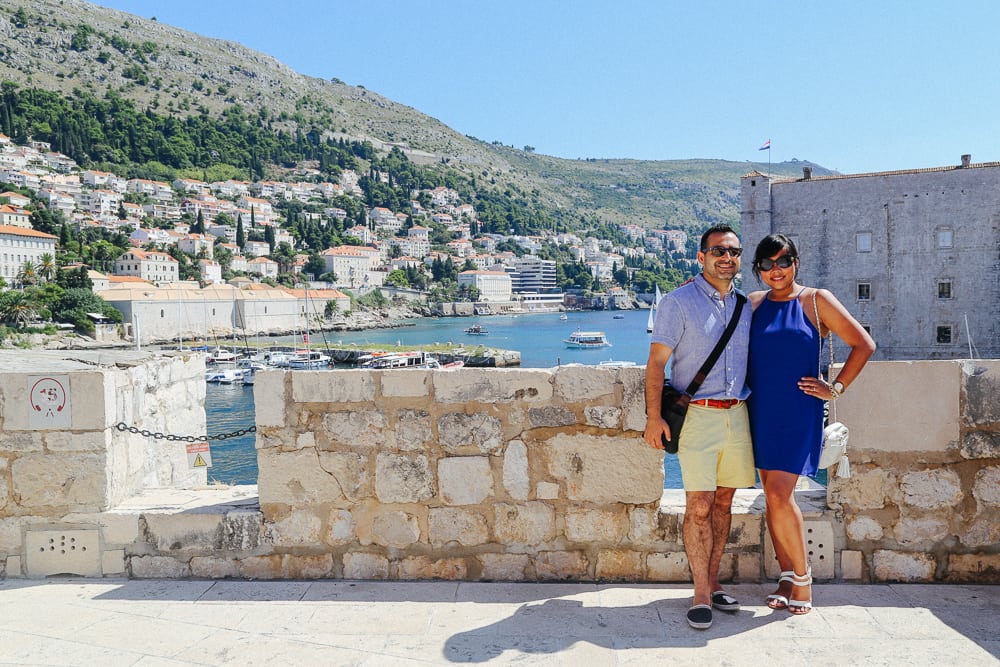 1. Who are you? Where are you from? Where are you now?
We are Brock and Tangerine Trubiano and we run the blog – A Travelogue. Brock is from Philadelphia and Tanj is from Manila, Philippines. We met in Qatar, got married in the Philippines. We have lived in 3 continents and 4 countries so far. We are currently living in South Korea and enjoying our weekends exploring this beautiful country with our dogs.
2. What's your packing strategy? Heavy or light packer? Backpack or suitcase?
As a couple we tend to pack heavy and use suitcases. We like the ones with the 4 spinner wheels because of their maneuverability. I guess you can say our rule is its better to have too many clothes than not enough. Plus, you don't waste time doing laundry on vacation.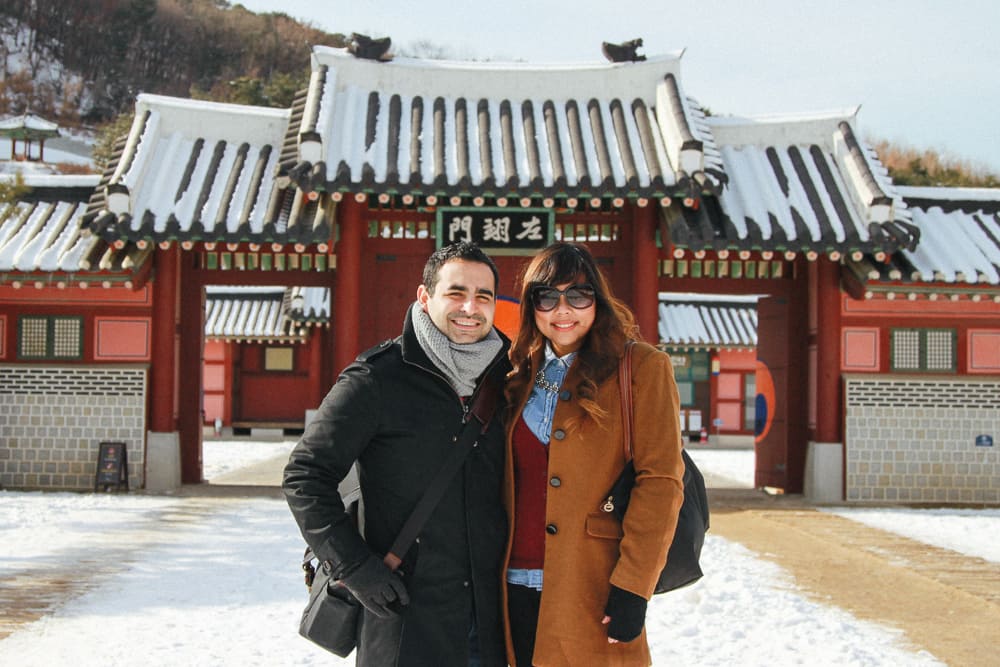 3. How do you afford your travels? Budget traveler or lean more towards luxury?
Traveling is one of our top priorities so we make it a point to save for it. As expats, we have more opportunity to travel than the average person and we get to live in different countries. Brock's company provides at least one round trip ticket per year for each of us. While most of his co workers, use that to return home, we take advantage of it to go to new places.
As for budget or luxury, we tend to stay in moderate to cheap accommodations but splurge on eating and activities. We always do a ton of research on the best places to eat. Street food to Michelin star, we want it all. As long as the accommodation is clean and comfortable we are completely satisfied.
4. If you could go anywhere tomorrow, where would you go?
Easy, Antarctica, so we can complete all seven continents.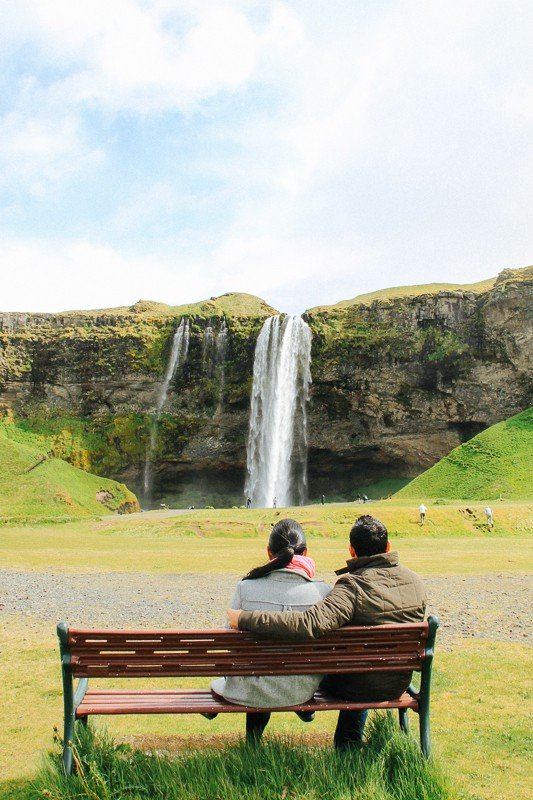 5. Is there anywhere you won't travel to and why?
At present, we would avoid Iraq and Syria. However, that doesn't mean they will remain off our list. A few years back we tried to go to Syria but the visa process took a month, so we opted for Egypt instead.
6. What's the most adventurous thing you've eaten?
We are both very open-minded eaters. We will always try a local delicacy at least once. Between the two of us, we've eaten balut (google it), durian fruit, bugs, and animal innards.
7. Your photography on your site is beautiful – who does most of the photography or is it an equal role?
Tanj is the photographer. 90% of the shots is done by Tanj but 80% of those, Brock claims he took.
8. How long have y'all been traveling together? What's the best part and the hardest part of traveling together?
We have been travelling together for the past 6 years. However, we have both been travelling individually for the past 10+ years or so. The hardest part for us is selecting where to go to next. We both have done extensive solo travels so its hard to settle on a place we both have not already been or want to go again. In most cases. we have been taking turns returning to different places so we can experience them again together. The best part of traveling together is collecting all these memories. We've spent numerous birthdays in awesome cities, anniversaries in exotic places and witnessed sunrise and sunset in multiple continents. Traveling makes us well-rounded and appreciate all different cultures in this world.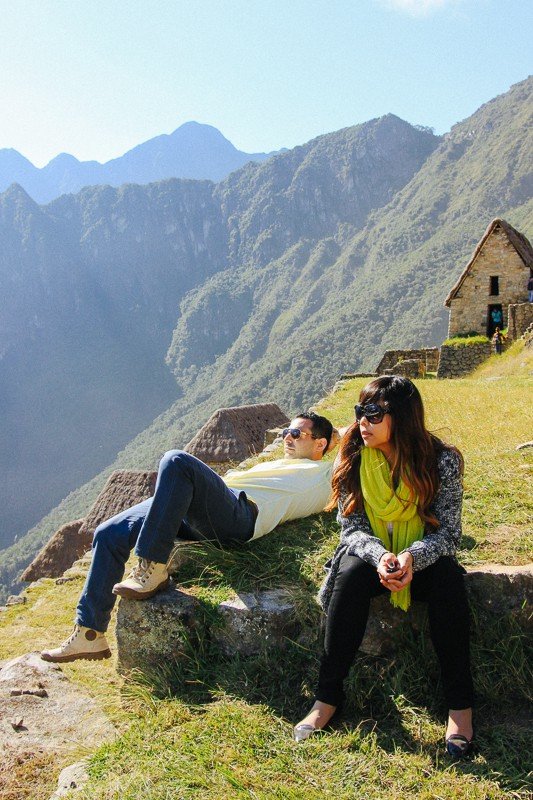 9. Who's the more adventurous of the two of you?
Brock is much more adventurous. He did bungee jumping in New Zealand, overland camping safari in Africa, and volunteered to worked two years in a war zone.
10. What's the #1 item on your bucket list?
To visit 100 countries and become members of the Travelers' Century Club. Currently, Brock has visited 50 countries and Tanj has been to 64. Together, we've travelled to 36 countries.
11. Most importantly, where to next?
We plan to take a long weekend to trip to Japan at the end of March for our 6th year aniversary. Our main focus of this trip is going to be Japanese street food. We are so excited for Ramen and Izakaya!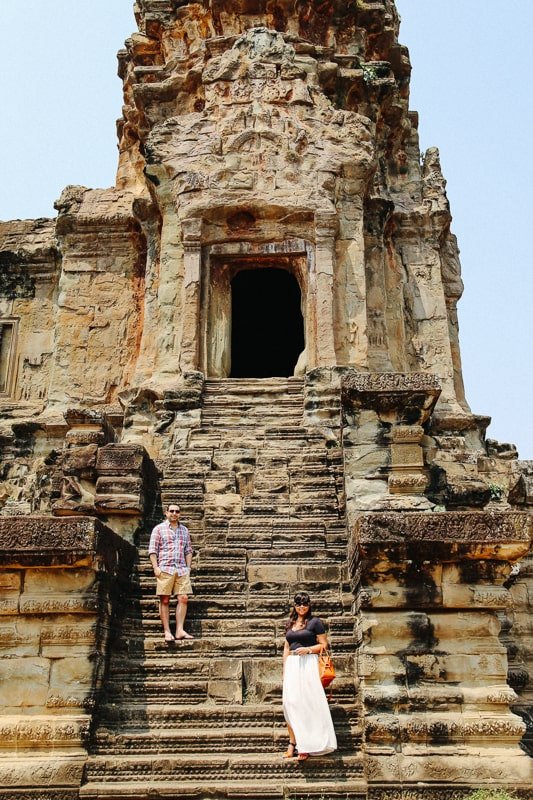 Find Brock & Tanj…