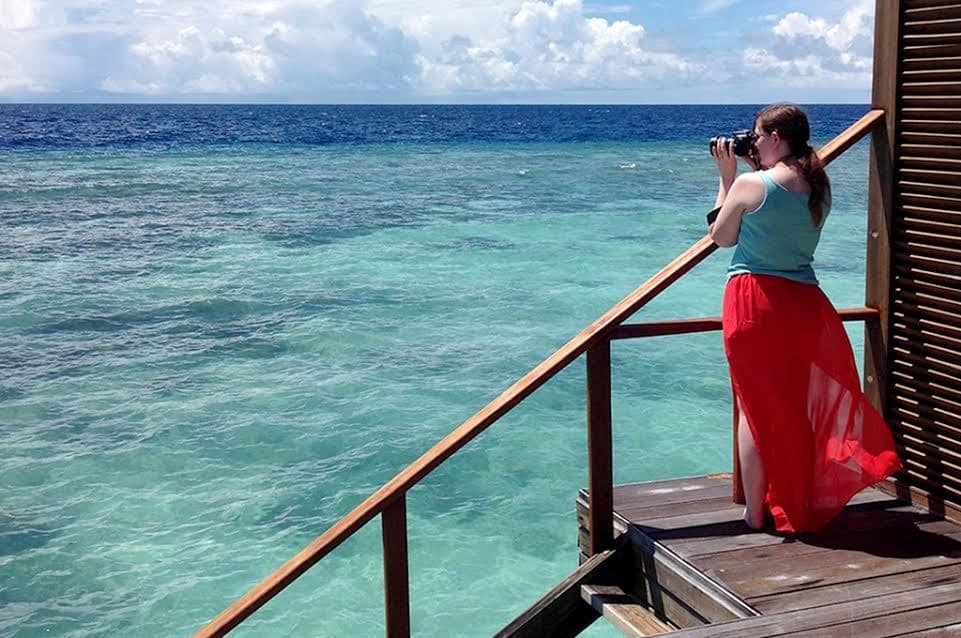 Meet the Gypsies : Beth of Besudesu Abroad
|
*This post may contain affiliate links, meaning if you book or buy something through one of these links, I may earn a small commission (at no extra cost to you!). Please see my disclosure.

1.  Who are you?  Where are you from?  Where are you now?
I'm Beth, aka Besudesu, and I'm originally from the suburbs of Chicago. After spending 21 years experiencing the harsh winters there, I escaped to a place that never snows—Hong Kong!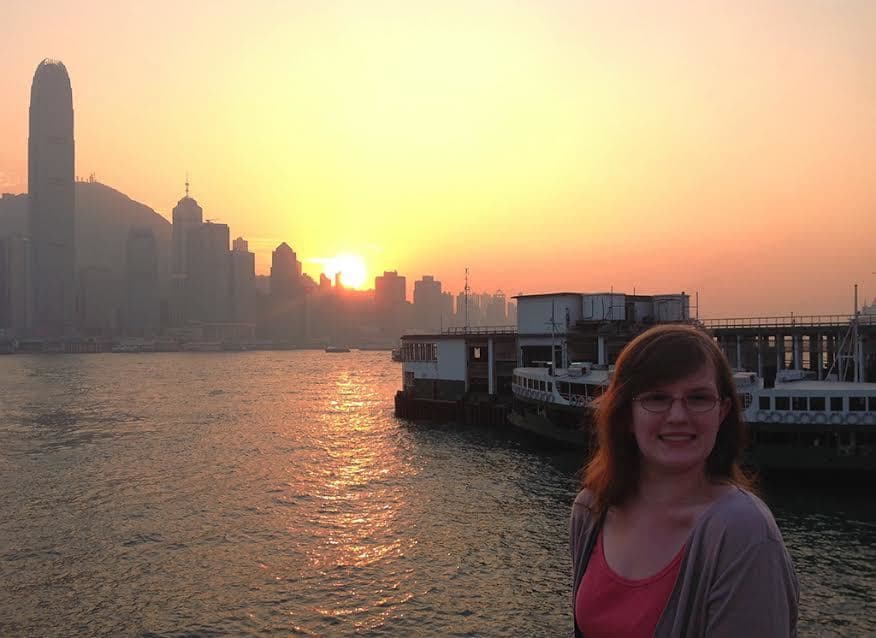 2.  What's your packing strategy?  Heavy or light packer?  Suitcase or backpacker?
I always try to pack as light as possible, and I've found that each trip I take I can eliminate more and more from my packing list.
Previously, I always traveled with a suitcase, as I never took trips longer than a week (other than when I was moving somewhere for a long period of time). However, I recently went on my first backpacking trip, and really enjoyed the mobility of a backpack.
There are of course both positives and negatives to both means of travel, and I don't see myself always sticking to one over the other!
3.  How do you afford your travels?  Budget traveler or lean more towards luxury?
Right now I save for most of my travels by working a full-time job. However, this summer I'll be making the jump to full-time traveling and blogging!
I can't really classify myself as a budget traveler or a luxury traveler, as I do a good deal of both. I like to call myself a "value" traveler—since I try to keep things on the cheaper side, but also have no problem splurging for certain experiences.
4.  If you could go anywhere tomorrow, where would you go?
Some place warm! Maybe back to the Maldives? It's been incredibly cold and rainy in Hong Kong these past few weeks and I'm dying to see the sun again rather than sitting curled up next to my tiny space heater!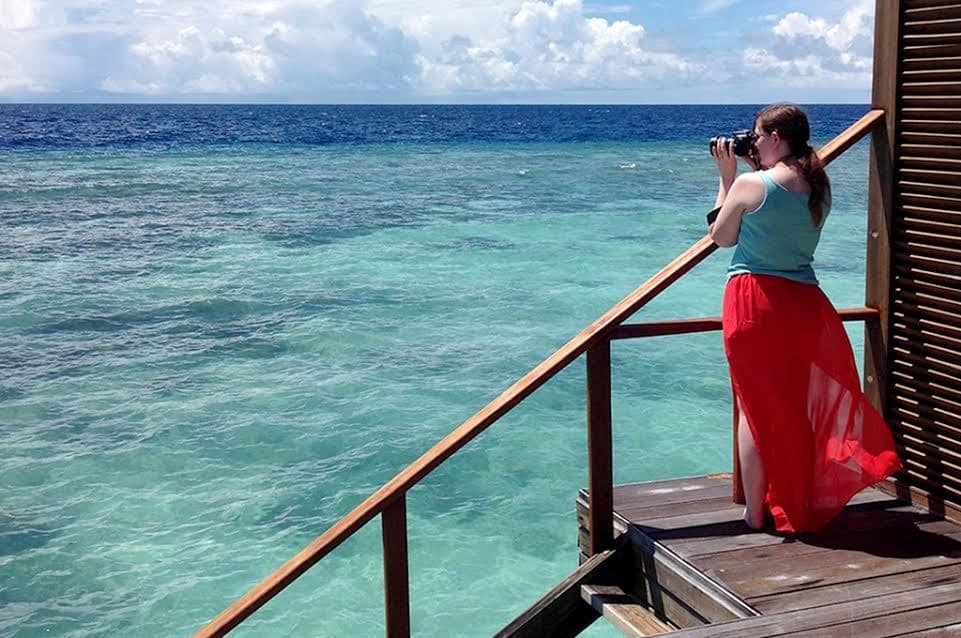 5.  Is there anywhere you won't travel to and why?
There's really nowhere I wouldn't travel to, but being American, there's places I shouldn't travel to (at least currently). For safety reasons I wouldn't be traveling to any country currently waging war.
6.  You have a pretty ambitious bucket list.  What's your favorite item that you have crossed off?  What one item are you most excited about crossing off still?



My favorite item that I've crossed off is probably seeing bioluminescent phytoplankton in the Maldives. It was one of those things where you see these beautiful photos online, but never in a million years expect to get to witness such a thing. It was pretty mind-blowing just watching the water light up blue around us!
What I'm most excited about crossing off is either taking my mother on her dream trip across Europe, or visiting every Disney Park—and both of these things are set to happen within this year.
7.  I know you love photography and are a Canon girl as well (yay!).  For a traveler, what camera equipment would you say are must-haves?



My wide-angle lens and a tripod! Since splurging on my wide-angle (10-22mm) I've fallen in love and find it rarely leaves my camera.
And even though lugging a tripod around on your all travels is a major pain, I've found it really makes such a difference!
8.  What's the most adventurous thing you've eaten?
To be honest, I haven't eaten that many "adventurous" things like most travelers. I've had ostrich, larvae and chicken feet, which I guess are a bit odd to most people.
Oh, and even though some people may not find it adventurous since it is a fruit, I've also tried durian—and it's the worst thing I've ever eaten!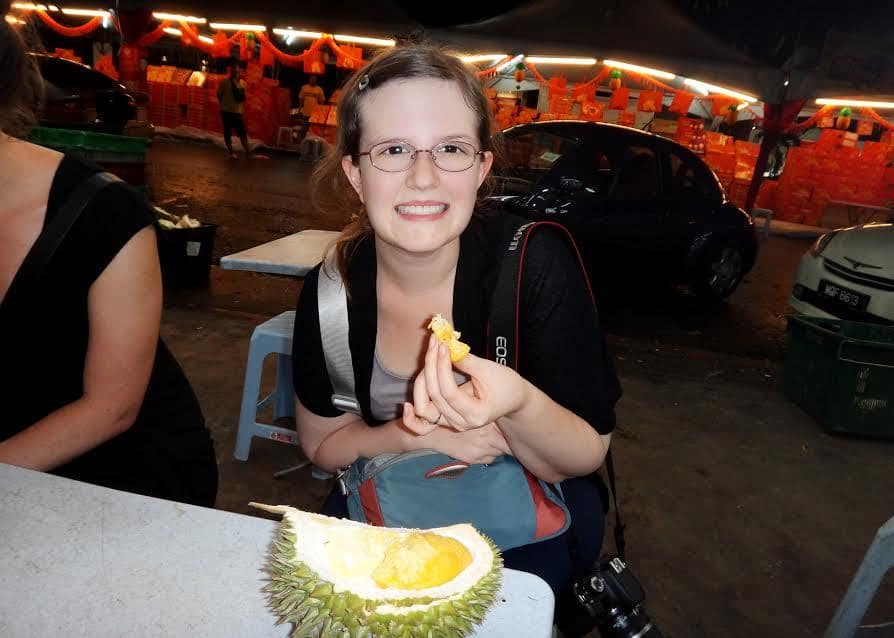 9.  As a Disney lover myself, I have to know which is your favorite Disney park you've been to?



Hands down, DisneySea in Tokyo, Japan!
It's much more adult oriented and has awesomely themed areas. It's almost like EPCOT; only all the themes are water-related like the "American Waterfront" or "Arabian Coast". It was really fun to ride gondolas in the "Mediterranean Harbor", and one of my favorite Disney movies is The Little Mermaid, so of course I loved visiting "Mermaid Lagoon".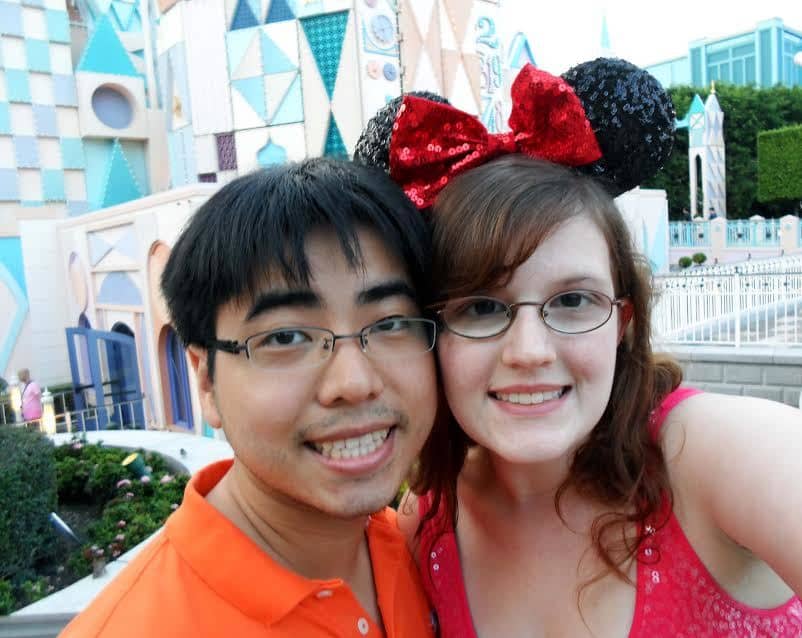 10.  You teach English in Hong Kong.  How would you rate your experience and would you recommend it?



Although my experience hasn't been the most positive at my company, I do still really recommend teaching English abroad. It's a great way to spend time in another country and an even better way to fund your travel addiction.
Just be aware that especially in countries like China or Thailand, that there are many shady companies, so you really need to do your research and be careful when signing any contracts!
11.  Most importantly, where to next?



I'll be headed back home for a few short days this summer, which I'm excited for since I haven't really been around in almost 3 years! After that I'll be hopping right back on a plane to explore Europe for this first time.
And after a few months there, who knows??
Originally from Chicago, Beth got her first true taste of travel when she studied abroad in Japan during her final year of university. She ended up loving Asia so much; she found herself moving right back upon graduation and is currently living in Hong Kong. Armed with her camera and a passion for travel, she is on a mission to photograph the world– proving that you can travel without breaking your career… or the bank!  Follow along with Beth on her travels – blog, Facebook, Twitter, Instagram, and Pinterest.