This post may contain affiliate links, meaning if you book or buy something through one of these links, I may earn a small commission (at no extra cost to you!). Please see my disclosure.
Meet the Gypsies : Anda of Travel Notes & Beyond

1. Who are you?  Where are you from?  Where are you now?
I am a Romanian-born avid traveler and passionate photographer living in Southern California. For as long as I can remember I had an overwhelming desire to explore new places, discover new cultures, experience new foods and meet new people. But my dream of seeing the world couldn't be achieved while still living in a socialist country. My only glimpse into the beauty of this planet was only through travel books and documentary movies. I never crossed Romania's border until 1989, when our family immigrated to the United States.
My other passion is photography. Wherever I am in the world, you'll find me behind my camera trying to catch the essence of each place, the culture and the people. My love affair with the snapshots started back in the days of analog photography, when I was developing black-and-white films together with my husband in our basement.
2.  WHAT'S YOUR PACKING STRATEGY?  HEAVY OR LIGHT PACKER?  BACKPACK OR SUITCASE?
In the old days of traveling when the airlines didn't have so many baggage restrictions, I used to carry two big suitcases when travelling. Lately, due to the strict baggage allowance imposed by the airlines, I learned to pack a little lighter. So from two big suitcases I moved down to one carry-on – a big improvement considering my uncontrollable desire to dress up.
3.  HOW DO YOU AFFORD YOUR TRAVELS?  BUDGET TRAVELER OR LEAN MORE TOWARDS LUXURY?
My husband is self-employed and I am lucky to be his employee, so we have a steady income and a pretty flexible schedule that allows us to travel often. When we were young and didn't have much money, camping, hostels and Motel 6 worked perfectly alright. Now I need a certain level of comfort in order to feel good when I travel. I guess that comes with age. So you can say I lean more towards luxury, but I don't go overboard. I always try to stay within a budget.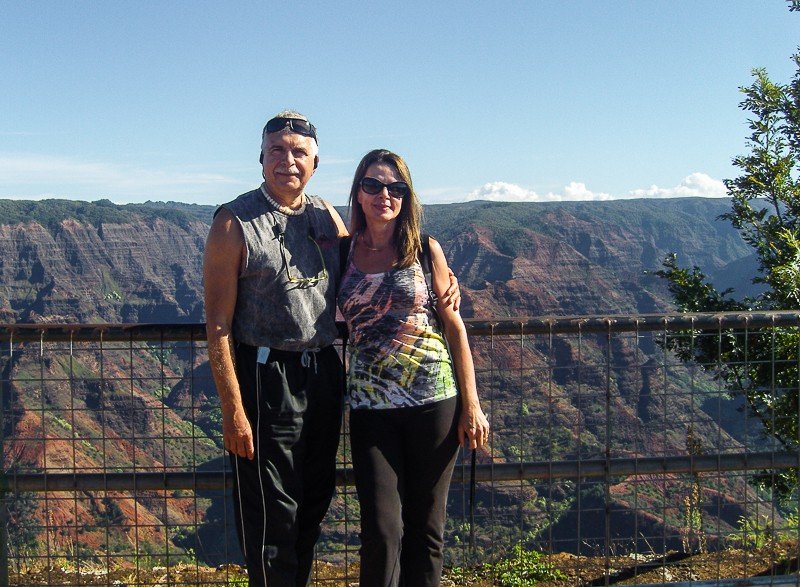 4.  IF YOU COULD GO ANYWHERE TOMORROW, WHERE WOULD YOU GO?
My favorite destination? The world! If I'd win the lottery tomorrow I would book some of those National Geographic guided wildlife safaris, expedition cruises and photography workshops that take you to places that very few people ever get to see. I'd like to explore the world that lies a little off the beaten path.
5.  IS THERE ANYWHERE YOU WON'T TRAVEL TO AND WHY?
Although I have the travel bug and want to discover new destinations, there are some places on this planet that I wouldn't feel safe visiting. Countries like Afghanistan, Iraq, Somalia, Yemen, or Sudan where terrorist groups and diseases like Ebola pose a real threat, remain outside my area of interest.
6.  WHAT'S THE MOST ADVENTUROUS THING YOU'VE EATEN?
As you might have guessed form my previous answer, I am not an adventurous person. If a certain food doesn't appeal to me visually, I may not even try it. However, I tried some foods that I consider "adventurous," like: brain, kidneys, tongue and tripe soup.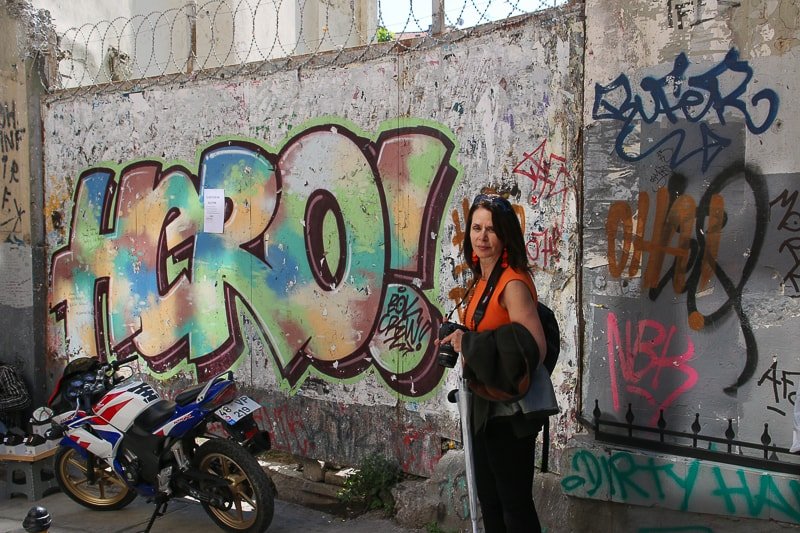 7.  YOU LIVE IN CALIFORNIA NOW, BUT SPENT A GOOD PART OF YOUR LIFE LIVING IN ROMANIA. WHAT ARE YOUR FAVORITE THINGS ABOUT ROMANIA?
I recently wrote a post about what makes Romania an appealing destination from a tourist perspective. But for me Romania is not a tourist destination, is the place where I was born. My favorite thing about this country is its people. Romanians are friendly and generous. They like to party and are very hospitable. I still have many friends and family in Romania and they are the main reason why I still go there.
8.  YOU HAVE A PASSION FOR PHOTOGRAPHY.  WHAT ARE THE MUST-HAVE ACCESSORIES WHEN TRAVELING IN YOUR OPINION?
Unless I go on a designated photography trip where I need to have all my photo equipment (two camera bodies, lenses, heavy-weight tripod, photometer, speed-light, etc.), I try to travel light. Most of the time I take only a camera backpack where I have my essentials: an 18-300mm lens for landscape photography, a 50mm prime lens for portraits, a speed-light, a GorillaPod (flexible camera tripod), UV, polarizing and HD filters, a few memory cards (I take roughly 500 – 800 pictures per day), two camera batteries and a charger.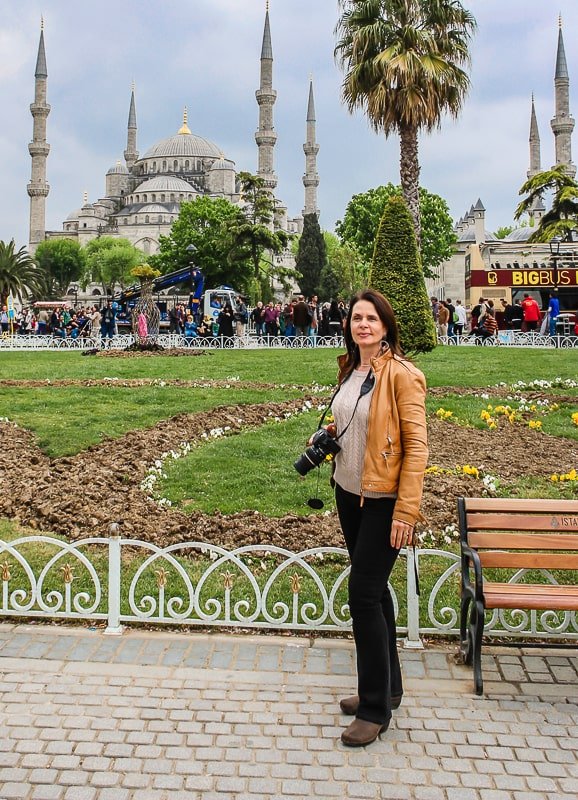 9.  DO YOU TRAVEL OFTEN TO ROMANIA OR HAVE ANY PLANS OF MOVING BACK THERE IN THE FUTURE?
We travel to Romania about every other year, way more often than I would like to. Although Romania is a beautiful country where things have improved considerably lately, there are so many other places in the world that I would rather visit. However, I go back because I like to see my friends. As for moving back there, immigration was hard enough to do once; doing it again would be even harder.
10.  WHAT IS THE #1 ITEM ON YOUR BUCKET LIST?
Until about a year ago when I started my blog, I used to spend a lot of time on photography, taking courses and learning about photo editing programs. My goal was to become a certified professional photographer. Launching "Travel Notes & Beyond" was far more time consuming than I thought, so my plan to take a complete course at the New York Institute of Photography got delayed. Nonetheless, this is still number one on my list.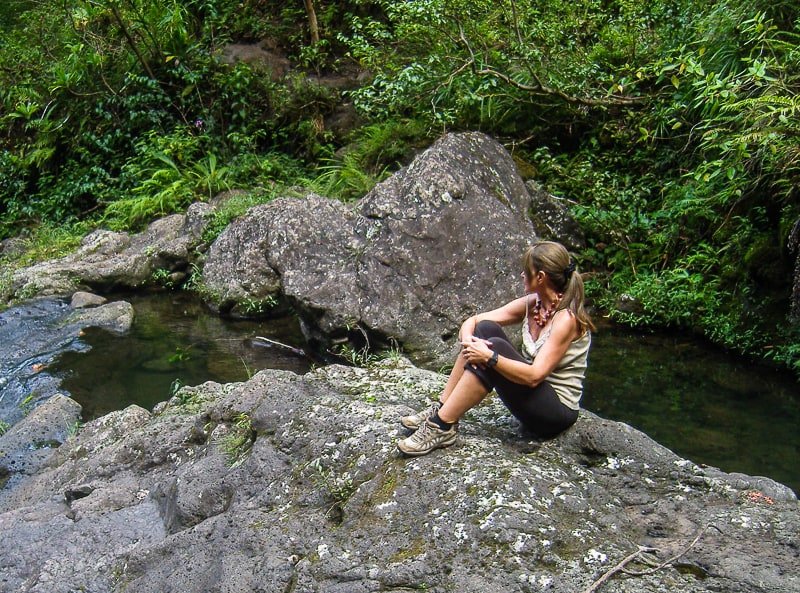 11.  MOST IMPORTANTLY, WHERE TO NEXT?
We don't have any big vacation planned for the rest of the year, just short trips to Lake Arrowhead (California) and Scottsdale (Arizona) for Thanksgiving. In February we'll have our annual Lake Tahoe ski trip. In spring I plan attend the TBEX meeting in Costa Brava.
Find Anda here…
Latest posts by Ashley Hubbard
(see all)