This post may contain affiliate links, meaning if you book or buy something through one of these links, I may earn a small commission (at no extra cost to you!). Please see my disclosure.
As people become more conscious of the environment, they are looking to reduce their carbon footprint as much as possible, which means opting for eco-friendly products. One area where this is especially true is bedding and mattresses. As a result, conscientious brands are creating more opportunities for shoppers to find quality bedding that's both environmentally friendly and vegan.
If this sounds like you, then we are here to help. The following list will give you an idea of the best eco-friendly bedding products that anyone can enjoy in their home.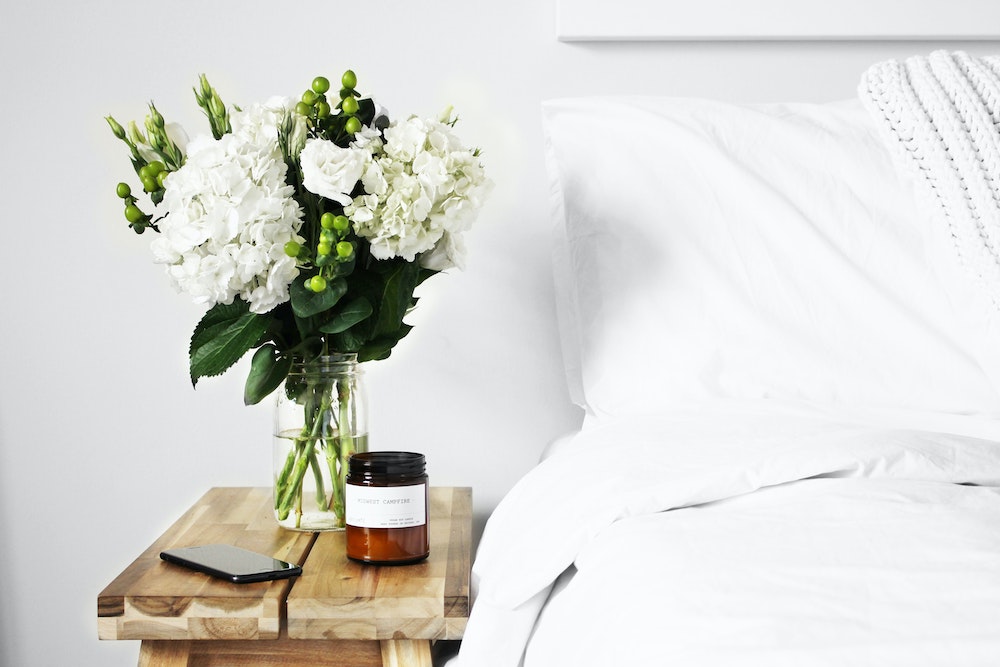 What is eco-friendly bedding?
Eco-friendly bedding is any bedding made from natural and organic materials, while vegan means that no materials in the product were derived from animals. The good news is that eco-friendly materials can be just as comfortable for sleepers.
In addition to making sure that a bed is organic, shoppers should consider other important features when purchasing a new mattress. These include whether the bed is all-foam or a hybrid, edge support, motion isolation, cooling, and more. Furthermore, you'll need to consider factors such as your sleep position and weight, particularly when it comes to the bed's firmness.
Environmentally-friendly materials are vital, but they are one part of the puzzle for mattress shopping. Don't overlook these other important considerations so that you find a mattress that allows you to rest as comfortably as possible.
Benefits of Eco-Friendly Bedding
There are plenty of great benefits to eco-friendly bedding. Natural products won't contain chemicals or harsh dyes that could irritate the skin. Additionally, these products are typically easier to recycle.
Eco-friendly bedding is also a fantastic option for people with allergies or asthma; many organic materials have antimicrobial properties to keep irritating dust mites at bay.
Types of eco-friendly bedding
There are many different types of eco-friendly bedding products available today. For example, some sheets or bed covers may be used with organic cotton, while others feature natural bamboo materials. Customers have the flexibility to purchase environmentally-conscious products in multiple bedding categories such as mattresses, pillows, sheets, and comforters.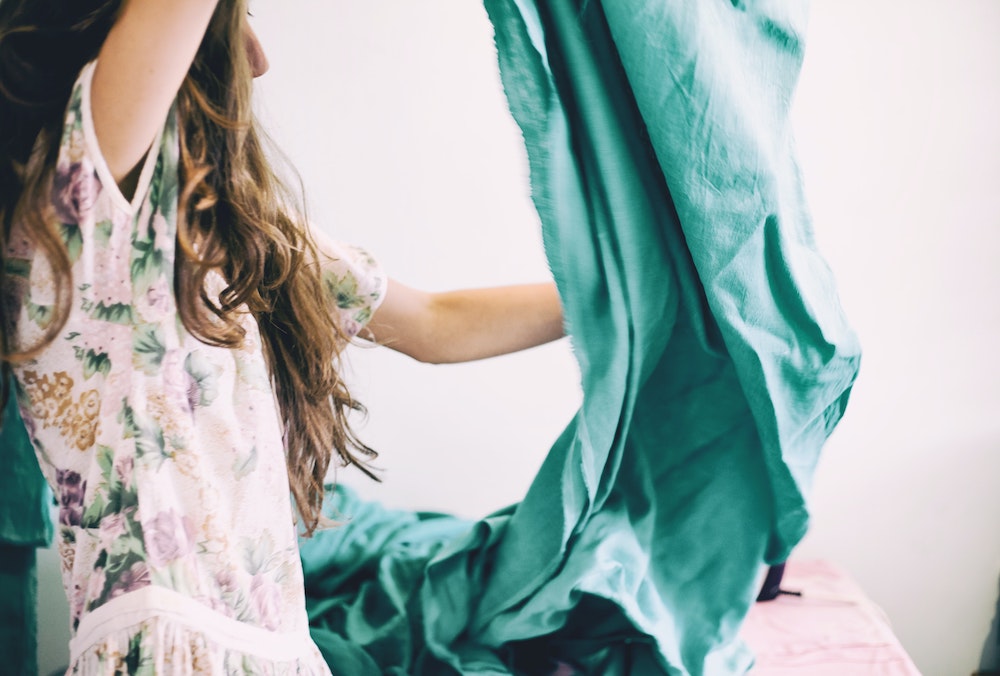 Eco-Friendly Bedding Brands
There are many different brands with eco-friendly bedding products. Some brands expose the manufacturing process behind their products to show customers how they positively impact the environment. Furthermore, they include valuable eco-friendly certifications on their website.
However, it's important to note while some companies may only sell natural products, others may sell some bedding items that fit this description. Therefore, be sure to check the details of the specific product you are interested in buying.
Avocado
Avocado is one of the best brands for green, vegan-friendly bedding. They sell mattresses, toppers, sheets, pillowcases, duvets, bases, pillows, and protectors. For example, this brand sells multiple vegan and organic mattresses.
In addition to quality products, the company is also transparent about its ethical construction process. With their incredible selection and commitment to ethics, this easily makes Avocado a one-stop shop for eco-conscious shoppers.
PlushBeds
PlushBeds is another brand that offers a 100-percent natural and vegan bed with their Natural Bliss model. In addition, the mattress features multiple eco-friendly certifications that include GOTS, Greenguard GOLD, and more.
For sheets, they feature a TENCEL™ Vegan Silk set that offers the softness of silk with natural materials that should make shoppers happy. The company also gives back through multiple initiatives, and they include this information in more detail on their website.
Brentwood Home
Brentwood Home is another environmentally-friendly brand. The company's Crystal Cove mattress boasts a vegan design and numerous eco-friendly certifications. Furthermore, the brand infuses charcoal into the foam for a natural cooling method to prevent the sleeper from overheating during the night.
Tips for Finding Vegan Bedding
When it comes to finding vegan bedding, one of the best places to start is looking at brands that use natural materials. Also, while certain companies may only offer a small amount of vegan-friendly products on their website, customers can always contact them directly if they want assistance in selecting something specific.
In some cases, bedding materials may be vegan but not entirely natural, such as bamboo rayon, eucalyptus rayon, organic latex, and Tencel. You will also need to consider this while shopping. However, many modern brands understand the rising demand for completely natural and vegan products, and they are creating more bedding for consumers that fit each of these criteria.
Wool
While many environmentally-friendly bedding products contain wool, this doesn't mean they are vegan as well. Wool is a textile derived from sheep and other animals and is commonly considered not a vegan material. Therefore, when searching for eco-conscious and vegan products, confirm that the item does not contain wool.
Down
Down is another type of textile that is derived from animals and is generally not considered vegan. Down is commonly used in multiple products such as pillows and comforters, and it is typically obtained from geese or ducks. Down refers to the coating underneath the bird's feathers.
If a consumer wants to find out whether a specific brand uses animal-derived down in their products, they should contact customer service before making a purchase. This information could also be listed on the website.
Feathers
Like down, feathers are obtained from geese or ducks, and they are used in items such as pillows or comforters. As with down, you can check either the brand's website or customer service options to see whether this material is used in any products you are interested in purchasing.
Conclusion
Purchasing natural, vegan products is the best choice for the environment and eco-conscious shoppers who want to lessen their carbon footprint. Plus, it's never been easier to find quality products that meet important criteria, such as organic materials and recycled fabrics.
For people looking to buy eco-friendly bedding, we highly suggest visiting multiple websites before settling on one specific brand or retailer. Some companies offer incredible deals on their products while still adhering to strong environmental policies and customer service practices. Now more than ever, customers have options to buy bedding that satisfies their conscience and comfort needs.
Latest posts by Ashley Hubbard
(see all)