This post may contain affiliate links, meaning if you book or buy something through one of these links, I may earn a small commission (at no extra cost to you!). Please see my disclosure.
Winter is the best time of the year to be in Dubai as you get to witness the best of the winter sunshine. There are plenty of activities and experiences that will make your trip to Dubai in December amazing.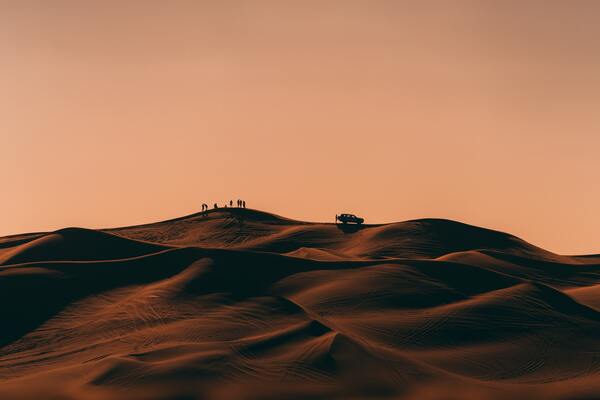 One recommended activity is the overnight desert safari in Dubai, which offers you a great experience exploring traditional Emirati life. Here are some of the reasons why you should look to celebrate your winter vacation in the land of the desert.
Weather In Dubai During The Winter
The winter season in Dubai falls between December and March each year. Dubai gets into winter mode slowly and steadily. The mild winter offers great clear blue skies, bright sunny days, and crisp cool evenings.
Being a desert location, Dubai's winters are much more bearable, where daytime temperatures drop to nearly 86°F (30°C). January experiences the peak winter in Dubai, where the average daytime temperatures hover around 77°F (25oC) and the lowest being 59°F (15oC).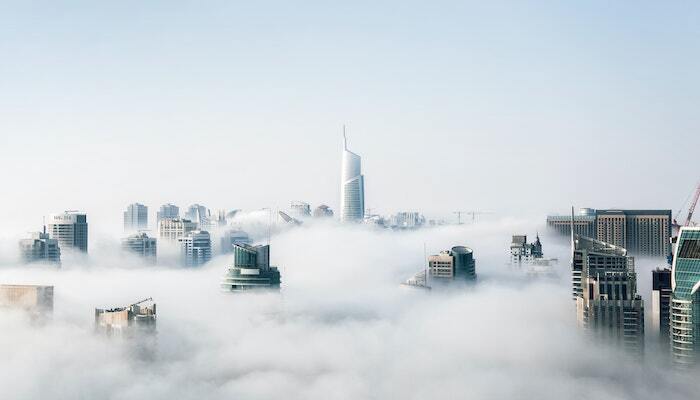 You would receive an average of 8 hours of bright sunshine. The night temperatures in the mountains and desert can be freezing cold, especially at the highest peak in the UAE, Jebel Jais.
You can receive occasional rainstorms during the winter, with an average of five rainy days each month. Therefore, your raincoat or umbrella will be one of the essentials you should carry along on your winter vacation in Dubai.
Fog is a major issue in Dubai. Due to the overnight humidity, dense morning fogs descend on the city. The fog is synonymous with air traffic chaos and problems on fast-flowing roads. The Dubai International Airport is closed due to extreme fog in certain situations.
Things To Do In Dubai In Winter
Alfresco Brunches
Dubai has plenty of culinary destinations to enjoy a scrumptious brunch. Ultra-cool settings and chic garden terrace settings are the norm in Dubai.
Secret Garden Brunch at Flair 5 is one of the recommended ones. You get unlimited drinks and beverages as part of your brunch. They offer plenty of veg options but reach out ahead of time to make sure they can accommodate vegan ones.
Desert Safari
Winter is a great time to explore the grand Arabian Desert. You can choose between a morning, evening, and overnight desert safari.
The overnight desert safari is the recommended one among the lot. The temperatures can reach freezing as the night progresses.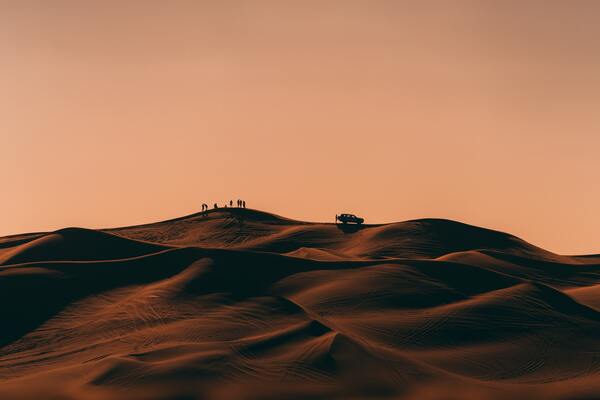 Most overnight desert safari camps provide warm blankets as part of their standard package but make sure to check. There are plenty of fun and adventurous activities that you can experience on a Dubai desert safari.
Dune bashing, sand boarding, quad biking, hot air balloon riding, applying henna on your hands & legs, and sunset photography are just some of the wonderful experiences synonymous with the desert safari.
Explore Old Dubai
You will love the experience of exploring old Dubai and taking long strolls as the winter daytime temperatures are much more bearable.
Discover more about Dubai's rich history and heritage by visiting the Al Fahidi Historical neighborhood, and then take a traditional boat abra ride to the other side, the Dubai Deira.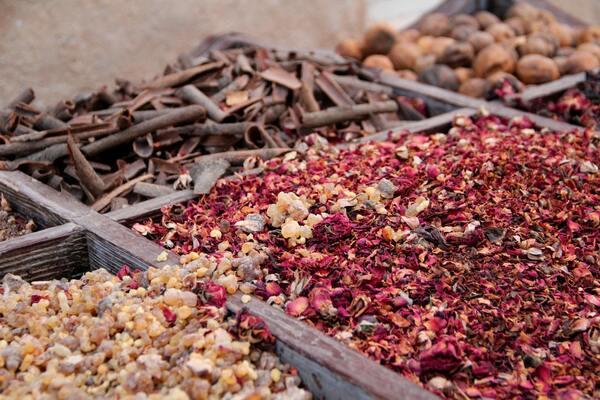 You can browse and shop through different spices, textiles, and souvenirs. This is an open market, so haggling is a norm. Make sure you practice your negotiation skills well to brag a good deal.
Go Shopping At The Dubai Shopping Festival
The Dubai shopping festival is a shopper's dream paradise. The shopping extravaganza is not limited to just the top malls.
Several retail outlets and stores also participate in this carnival. The Dubai shopping festival brings the world to Dubai with its amazing variety and options to choose from to fulfill your shopping desires. The Dubai Shopping Festival is generally held around December or January and lasts almost a month.
Head To The Global Village
The Global Village is an amazing destination if you are in Dubai during the winter season. There are nearly 30+ pavilions, with each pavilion representing a country, its values, culture, and culinary flavors to savor. It's a little bit like Epcot, but less Disney.
Go Skydiving
If you want to always skydive, then Dubai offers a stunning place to do it. It's an amazing feat witnessing a bird's eye view of the entire city's landscape with the wind blowing against you.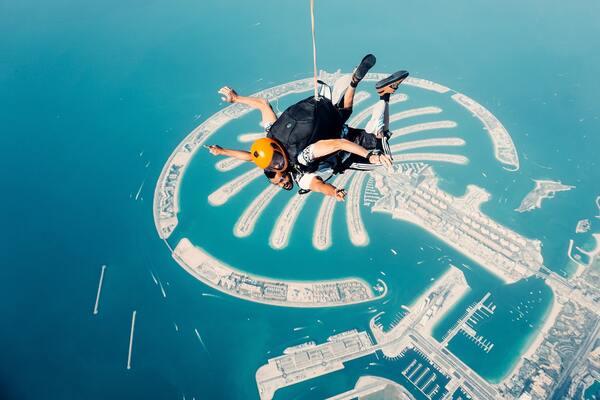 Skydiving is one of the best adventurous activities that you can look to indulge in during your winter holidays in Dubai.
Rent A Yacht
Renting and partying on the yacht is not as expensive as you might assume. There are plenty of yacht charters in Dubai that come along with complementary water and beverages.
You can sit back and take in the magnificent city views as the onboard DJ plays music.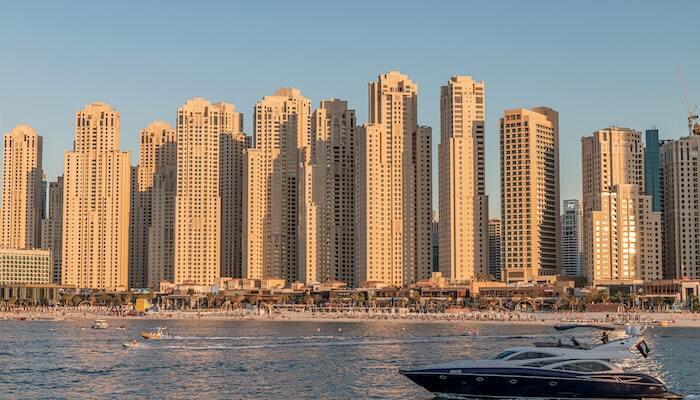 Get In (Or On) The Water
The Arabian Gulf waters can drop to a low of 72oF (22oC) during winter days. The water parks in Dubai remain open throughout the year, so this may be a fun activity to enjoy on your trip.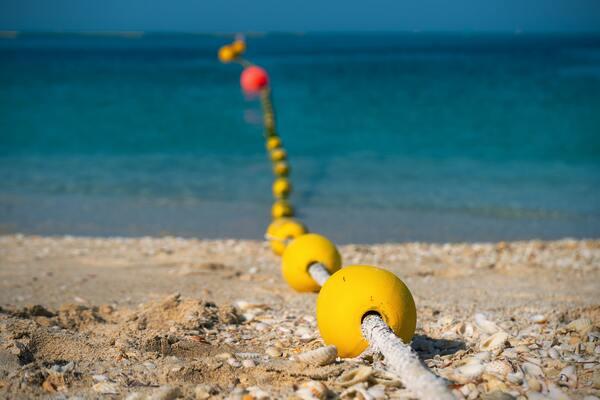 For water sports, you have plenty of options as well. Try snorkeling or diving if you want to be adventurous!
Savita Pillay is an educationist turned writer from Pune, India. She is an avid reader, who loves to travel and experiment with various cuisines while on the go.

This is a guest post by Savita Pillay. Savita is an educationist turned writer from Pune, India. She is an avid reader, who loves to travel and experiment with various cuisines while on the go.
Latest posts by Ashley Hubbard
(see all)