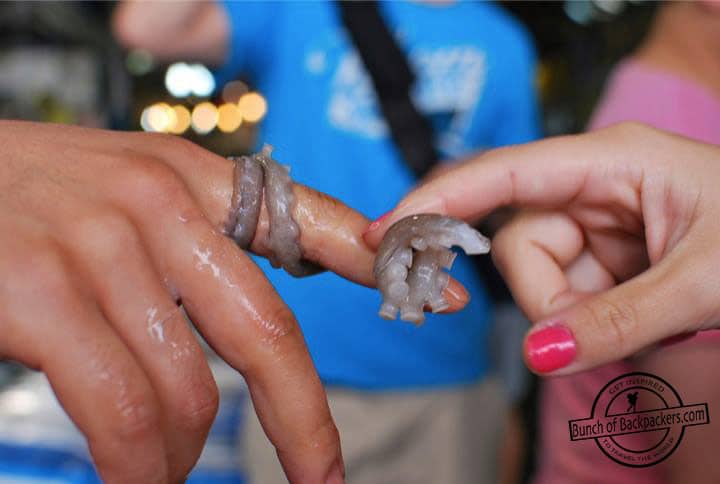 Bizarre Foods From Around the World
|
*This post may contain affiliate links, meaning if you book or buy something through one of these links, I may earn a small commission (at no extra cost to you!). Please see my disclosure.
As I started my blog in September 2013 and only became vegan in May 2016, there are several non-vegan posts pre-vegan era. As an example of how someone can change their path in life drastically, I have made the decision to leave the posts up even though I am ashamed of them. I hope you will take this example and think on it. Also, see my animal activism page or travel page on ideas for ethical animal tourism and vegan food around the world. My inbox is always open should you have questions about changing your lifestyle to better serve animals, our planet, and your own health.
Growing up as an extremely picky eater, I feel like I've been trying to make up for it ever since. Now, there are still things I absolutely hate. For instance, I will not touch mustard. The sight of it makes me gag. I'm well aware I eat things that I'm sure have mustard in them, but if I can taste it or see it, …bleh. Mustard is nothing compared to some of the cultural delicacies around the world though. I'm extremely fascinated with the foods certain cultures determine to be normal or bizarre. We have a habit of calling anything we aren't used to either weird, abnormal or strange. That may be how you view it, but to the people eating it, it's completely normal.
Coming from a western civilization and heading to Southeat Asia later this year, I know I'm going to come across several things I've never even dreamt of putting in my mouth, but I swore to myself I would try anything that was offered to me. To me, that's an extremely important part of understanding a culture. I even wrote about my thoughts on trying some of the cultural delicacies of Southeast Asia.
Since I myself haven't eaten too many "bizarre" foods, I reached out to several other amazing travel bloggers and asked them what's the weirdest thing they've ever eaten, the story behind it and how did they feel afterwards…they definitely delivered. Enjoy!
---
Balut is a boiled duck embryo that is sold on the street in the Philippines. I just had to try this when I was with my Philippino friends.
The head, feet and feathers are soft and gelatinous so don't worry, you're not having to crunch through fully-formed bones. To fully embrace the balut experience, which I have done a few times now – I follow it up with a local beer.
Eating Balut is not for the faint-hearted as you can see the duck forming but, if you try it, be sure to drink the juice before you eat it.
It's incredibly normal in Taiwanese and Chinese culture to use the whole animal as not to let any part go to waste. My family uses the whole chicken to make a flavorful soup and broth and uses all the parts including the neck, beak, feet, intestines, and blood in various dishes. Some dishes you can make from the chicken are chicken feet which is common in dim sum, spicy chicken neck, fried beak and chicken blood soup.
---
Beondegi, or silkworm larvae, is a popular snack food in South Korea. It's often sold as street food and the aroma is so pungent that you can smell it from meters away! Times were tough during the Korean War and protein wasn't easily available so people made due with what they could and foods like beondegi became popular. The word beondegi means pupa in Korea. If you buy them from a street food vendor, a small cup will only set you back about $2. They are also sometimes served as a side dish and they can be purchased in cans at any local grocery store.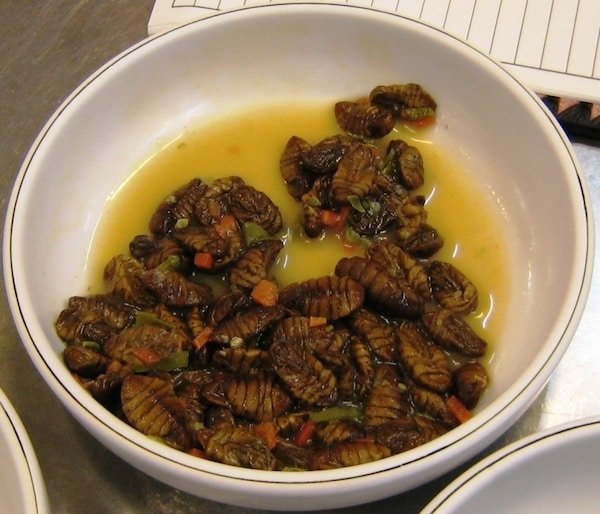 ---
Eating a live octopus is not for the fainthearted. Some people actually died because the octopus got stuck in their throat. Last year in Seoul I visited the fish market and decided to go for it. An old Korean fisherman handled me the octopus tentacle, which immediately wrapped itself around my finger (eakss!). The suction naps were still working and much stronger than I expected. After I got the tentacle released from my finger, the suction naps attached to my buccal mucosa. Such a weird feeling. The tentacle proved to be tough material, almost leather-like and it took me around 10 minutes to consume the whole thing. What an experience. For all you fellow dare devils: When in Korea, eat a live octopus!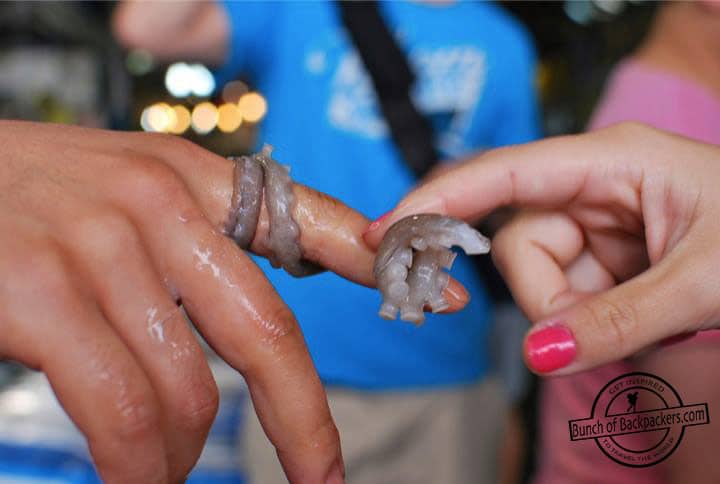 ---
The most expensive coffee in the world comes from Indonesia and is called "Kopi Luwak." The coffee is made from beans excreted by the Asian Palm Civet, a weasel-like mammal. This creature has a big appetite for the coffee cherries, but it can't digest the inner bean.
The Kopi Luwak coffee has a superior taste because of two reasons. First of all, the four-legged coffee-bean lover only selects the best beans. Secondly, enzymes in its intestines remove the bitter after-taste of the coffee.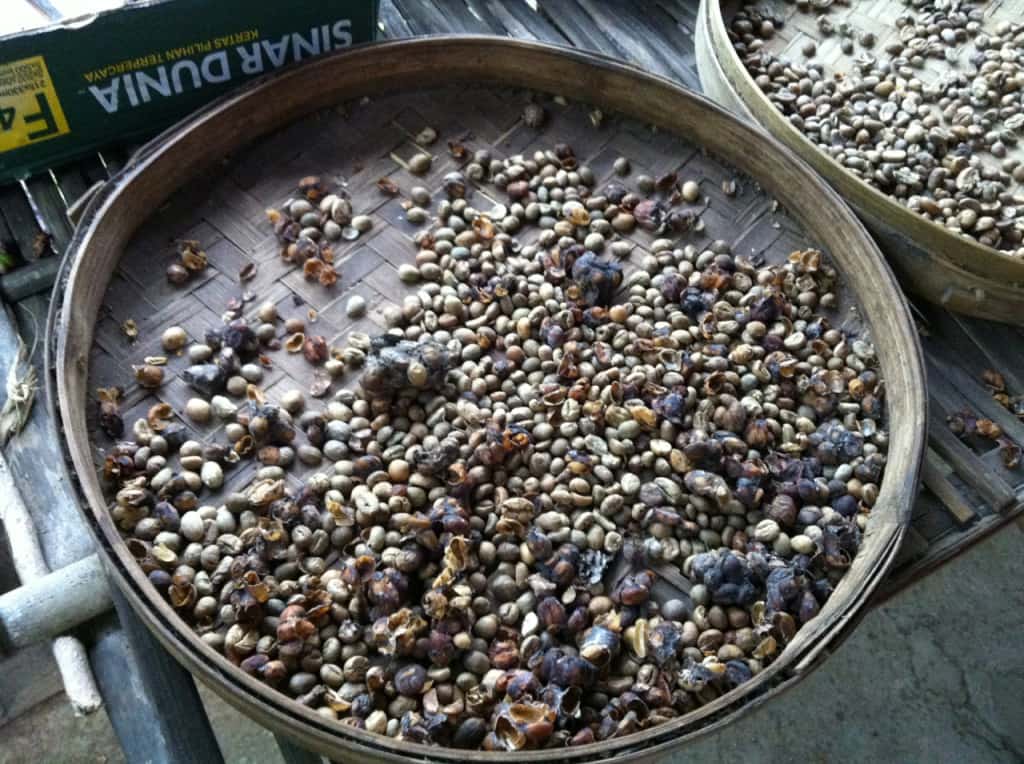 ---
People all over the world praise Japan for their creation of sushi and sashimi. While living in Japan, I enjoyed delighting in this type of cuisine often, as it was always the best fish I've eaten.
One occasion eating with my host family, a wide assortment of sashimi was placed before us on the table. After quickly gobbling some pieces down, I noticed everyone was watching to see my reaction to what I had just eaten.
Confused, I asked them why they were staring, to which they replied that I had just eaten basashi. Not knowing what that was, I inquired further. Basashi is raw horse flesh that is served as a type of sashimi across Japan. While at the time I thought everything had tasted great, I slowly began to regret my decision asking.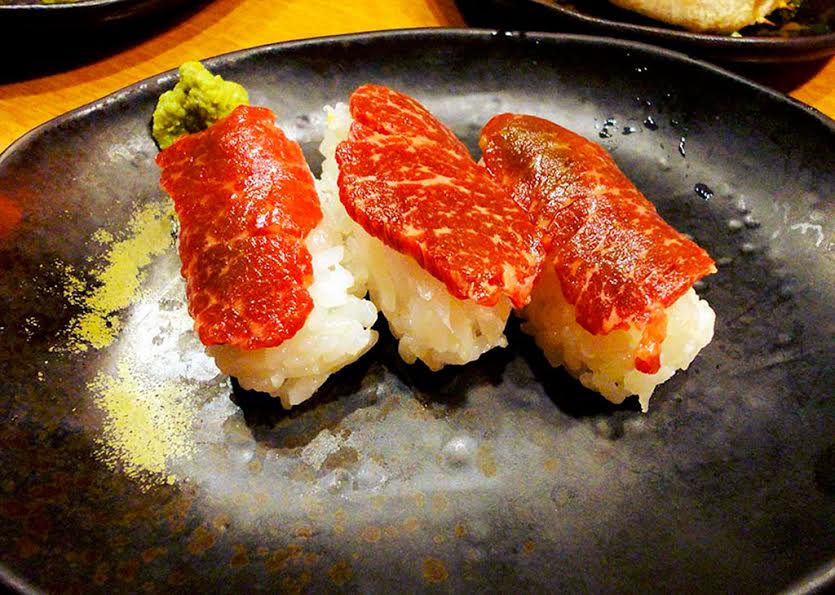 ---
Driving from Siem Reap to Cambodia's capital, Phnom Penh, we passed through the town of Skuon, famous for its delectable fried spiders. There are buckets upon buckets of these creepy crawlers, and kids run around with them climbing all over their shirts like pets. You can purchase them live or fried. Our guide, Charles, recommended avoiding the gelatinous torso, which was fine by me. Instead, we noshed on the crunchy legs, which tasted like a strange version of french fries or potato chips ("crisps" for the Brits). They were greasy, salty and crispy! I still think I prefer fried crickets, though.
---
You will be able to smell it a mile away! Sold at local night markets and roadside stands around Taiwan, it is made from fermented tofu and topped with pickled vegetables. It is the one snack in Taiwan that apparently tastes better than it smells (one of my friends once compared the smell to dirty wet socks). Most Taiwanese claim it is the best thing they have ever eaten! My opinion slightly differs, so you be the judge!!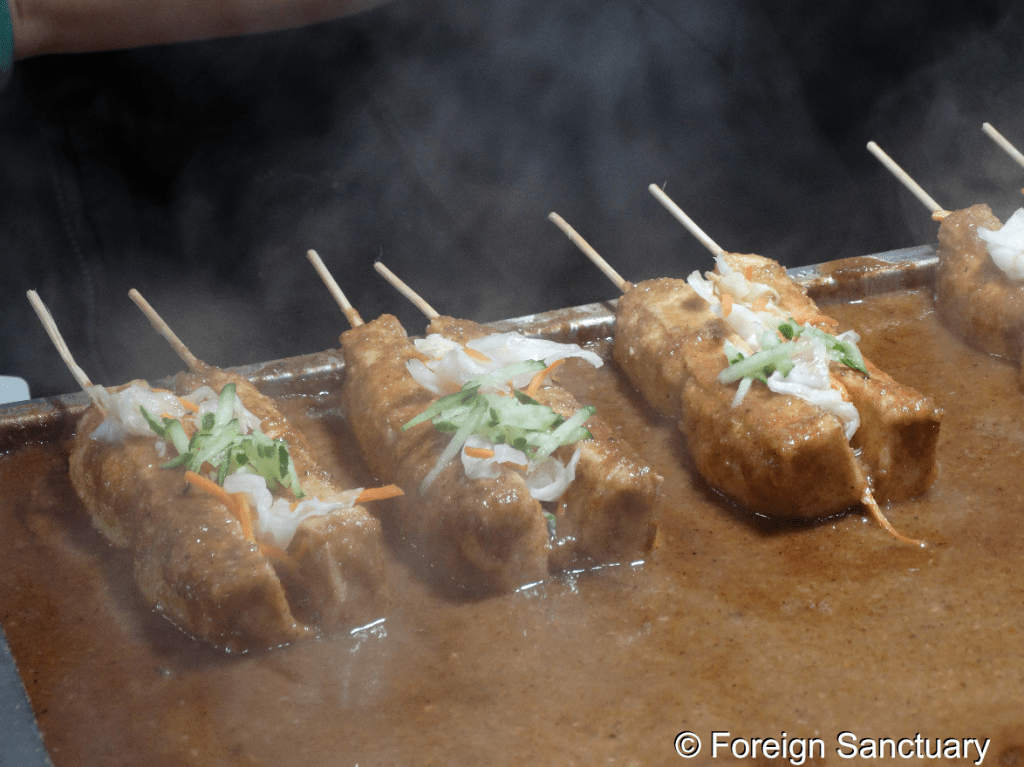 ---
Horse –

Mountains and Giraffes
When I travel I love to try everything, even if it means to eat bizzare things. I saw Horse on the menu and my eyes lit up! Finally my chance to taste something new. When the steak arrived it took me a few minutes to start eating it – I sat there, thinking and finding an excuse to why I should take the first bite: "it's already dead, you're honoring it…" It was the best piece of meat I've ever had in my life and I dread the next time I see horse on the menu – I might not resist the temptation. The funny thing was the horse back riding tour I booked for the following day.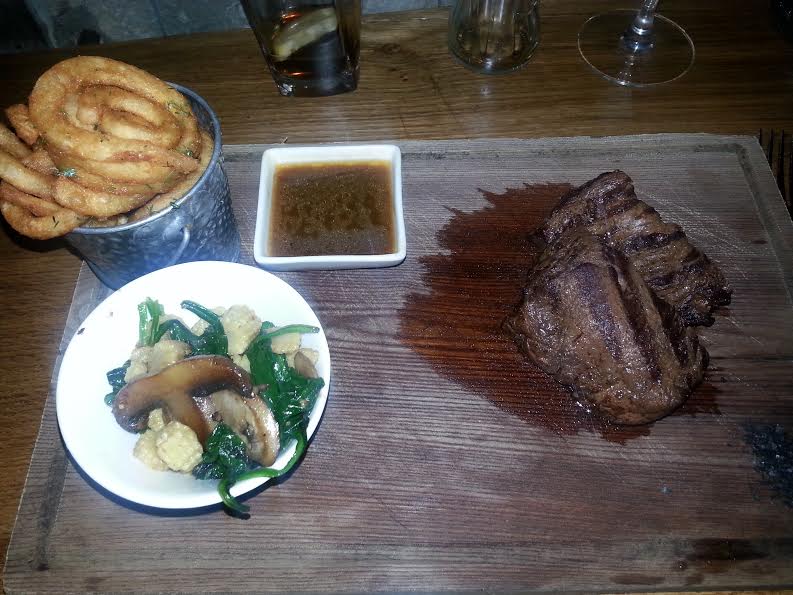 ---
Fried Cow Brains – Nomadically Inclined
When I was 18, I spent four months working on a farm in Northern Spain. It was a small farm and along with an assortment of chickens and sheep we had three cows and a young bull. A few weeks into my stay, we sent the bull to the butcher's and my boss came back with the car piled high with boxes of bull parts. We ate everything–tongue (delicious!), tripe (not delicious!), and most intriguing of all, at least to me, the bull's brain. I had never eaten cow brain before and had a vague idea that this was how one got mad cow disease. This worried me for a bit until I remembered that I knew the bull in question. My boss took lumps of bull brain, coated the lumps in bread crumbs and fried them in olive oil. It was a bit…mushy…but, like basically everything deep fried, pretty tasty!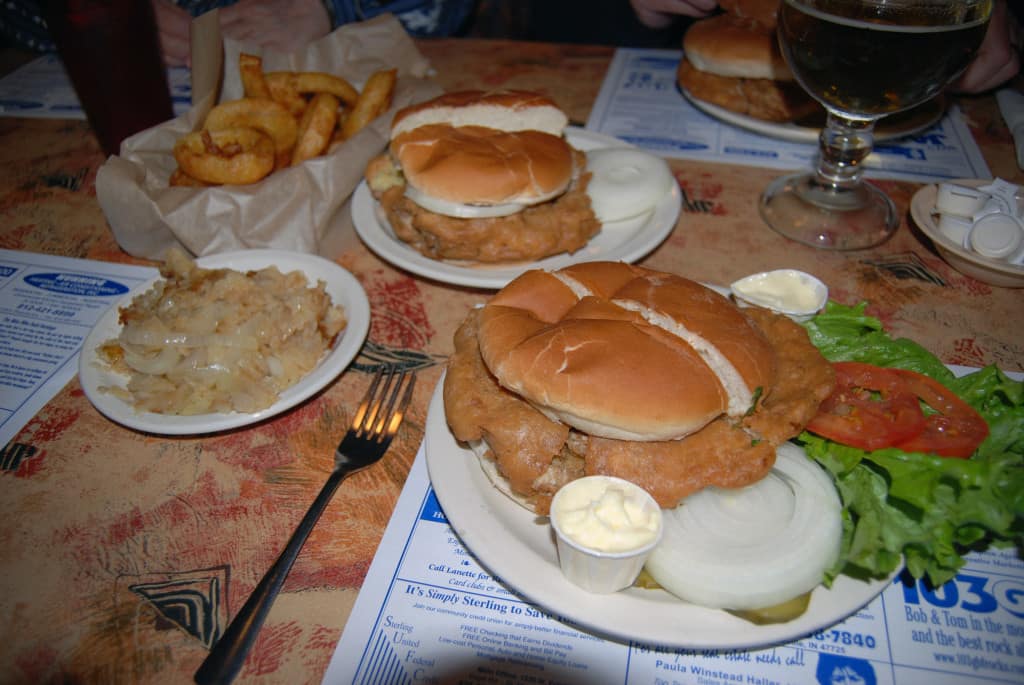 ---
These are pigs tongues, for sale at the night market in Kanchanaburi, Thailand. We eat pig in the U.K, the only difference being the parts of the pig we choose to eat. In many parts of Asia and India, they don't believe in wasting any part of an animal, so if it tastes good, they'll eat it. I didn't try these, my excuse being that I'm vegetarian. But even if I wasn't, I'm not sure I'd be brave enough!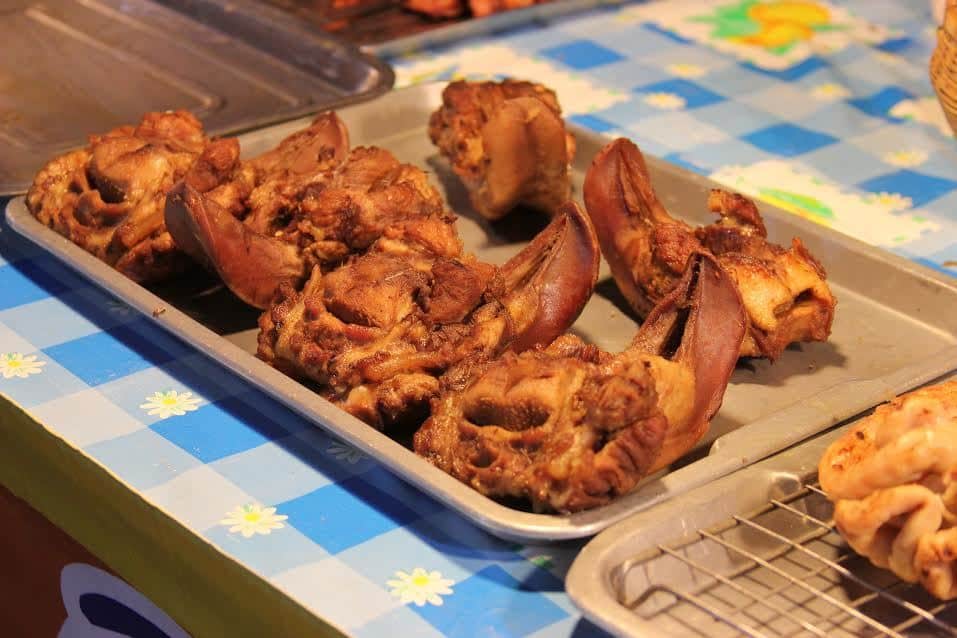 ---
I grew up in a small town located in a delta of the river Neretva, in southern Croatia. This area is a wetland, and has a really unique landscapes. There are lots of small rivers, armlets, and in general lots of water wherever you go. Although, this area is probably the most fertile area in the entire region, and we grow lots of veggies and fruits, the biggest treat when it comes to food are frogs and eels. And we don't eat only frog's legs, but the entire body – from head to toes. We prepare them in many ways: grilled with prosciutto, in a stew, breaded, and fried with onions. They are delicious!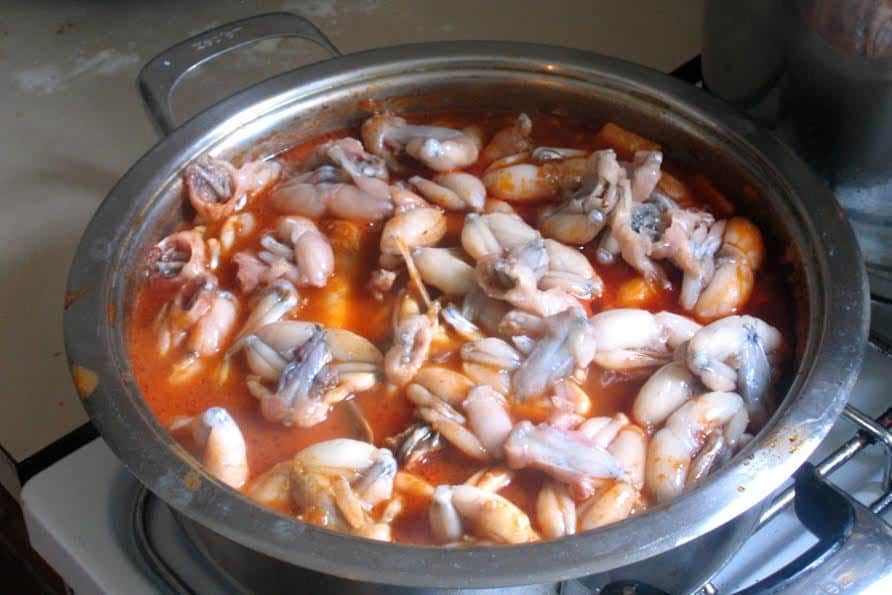 ---
There's a town in Cambodia that's just known as "Spiderville." Just a stop along the highway, really, on the way to the tourist hub of Siem Reap. The place is a popular rest stop for one reason: the spiders. Fried tarantula is a popular snack food in Cambodia, and you can buy it here along with an assortment of other fried bugs. I couldn't bring myself to eat one, though others said the crunchy legs weren't half bad.
---
When I heard that there was a restaurant serving bear just a short walk from the hotel I was staying at in Helsinki, I thought "I've got to give that a try". My dish was actually a bear burger (75% bear and 25% pork to help bind the meat together), but at a sister restaurant to the one I was at, you can order the bear's paw which is considered to be quite a delicacy but comes at a price (around 130 euros per serving). As for the taste, it was full of flavour – quite rich and gamey, but tasty, too. I'm not sure if I'd rush to order it again, but I did enjoy it.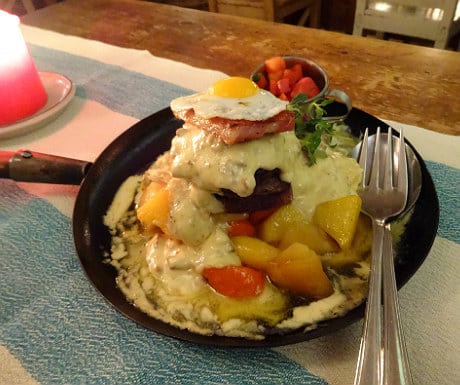 ---
The first time I was in Spain I took a tapas tour where we spent the evening visiting different places and trying a whole bunch of different dishes. There's one that stands out – bulls tail in chocolate. The restaurant had just won an award for 'tapa of the year' for this dish. It was basically shredded beef in a chocolate sauce. I have no idea if it was meant to be a starter or part of the meal or dessert or what, and it actually tasted pretty good. Odd, but good.
---
One of the strangest things that I encountered during my time in Budapest was Lángos. The combination just sounded disgusting to me: deep fried dough, slathered with garlic and then covered with sour cream and lots and lots of cheese. But after the first bite, I was sold. This is the ultimate comfort food, great after a night out. You can also get different toppings on them like ham, tomatoes, mushrooms and sausage. It is greasy and glutinous, but so delicious! You can find them at markets and during special events, especially in the summer, but my favorite way to eat them is homemade.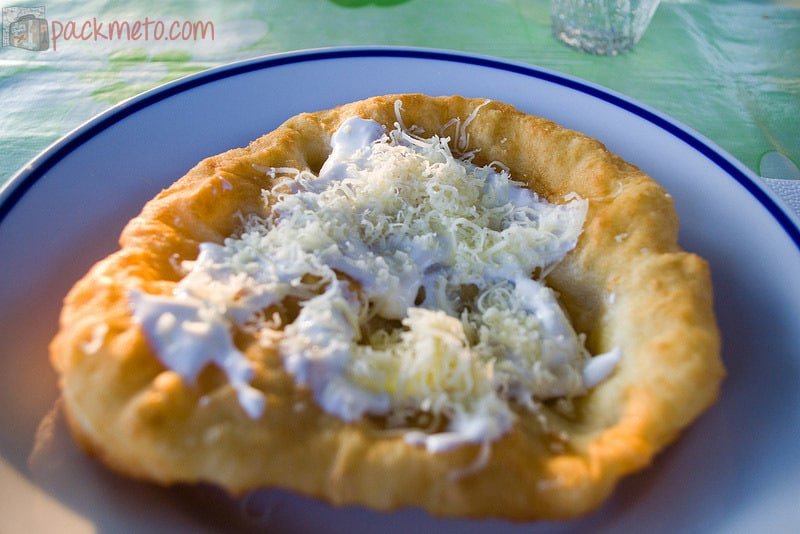 Can't get enough knowledge about what other cultures eat? Check out this post about the Eight Foods to Try in New Zealand. I'm promise it's well worth the read!
Have you eaten any of these foods? What were you thoughts afterward? Would you try any of these? Have any additions?