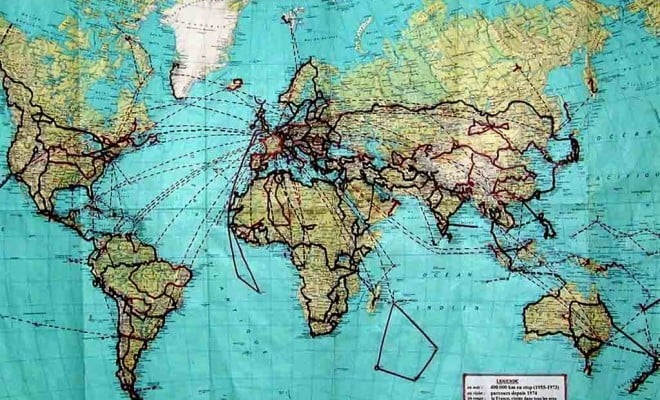 Asia is Getting Put on Hold and Here's Why
|
*This post may contain affiliate links, meaning if you book or buy something through one of these links, I may earn a small commission (at no extra cost to you!). Please see my disclosure.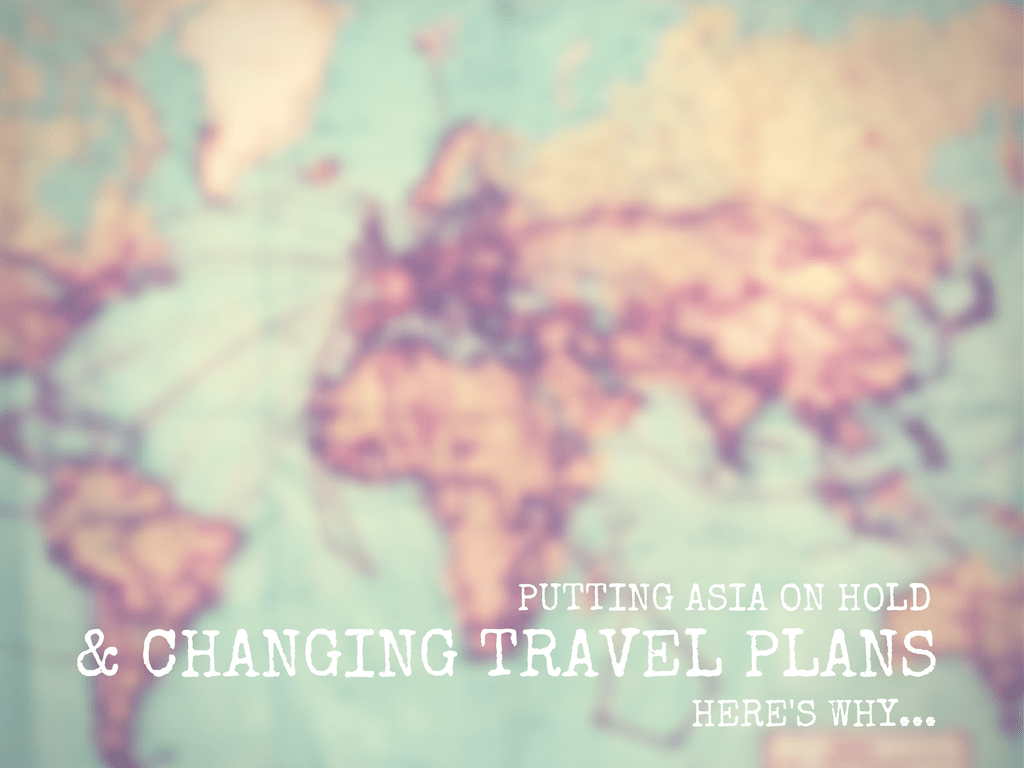 I have some big news for y'all.  It's going to come as a major shock and some might think it's a great thing and some might think I'm an idiot.
Asia is being put on hold.  Yep, the place I have been planning on going for the past year, that I've been talking about and saving for is not happening in November now.
HOWEVER, we are doing something just as epic.  We are buying an RV (a smaller one) and will be doing one helluva United States and Canada Road Trip.  There are a few reasons for this very big change of plans:
1.  The dog.  We had someone who was going to watch Maximus while were gone, but that fell through recently and we then made the decision that we would re-home so we can continue our plans and fulfill our dreams.  But, everytime we spoke of it or as each day passed that it got closer, we would both tear up and get very emotionally upset.
This was Kaleb's dog to begin with, but I had fallen madly in love with him.  He is the spitting image (personality wise) of my American Bulldog, Maverick, who I had to put down just 6 months ago.  I still cry over Maverick on a regular basis.  I didn't know if I could put myself through that again.  I also didn't know if, while Kaleb said he would be fine, I could ask him to get rid of his dog.  I knew whether he thought he would or not, that he would grow to relate that incident to me and resent me.
So, you'd have me emotional from losing practically a 2nd Maverick and him resenting me because it was all my plans to begin with.
2.  Kaleb and his brother are starting a company together – a moving company.  It will be up and running before we leave and Kaleb doesn't have to be on the ground.  He can do his part remotely from anywhere.  However, it will be much easier to do within the US & Canada.  If he needs to fly home for an emergency with it, he can easily.  If he needs to be gotten ahold of by phone immediately, he can easily.  It could be done from Asia, but there would be a lot more headaches involved.  We decided for the beginning of the company, he needed to be closer.
This company will also be providing us a passive income while we travel and for all future travels so putting the extra time into it now is going to pay off for us in the long term as far as pursuing our traveling passions.
So, where are we going now???
I'll be posting a complete itinerary soon, but here's a quick rundown.
We will be visiting his family in Michigan so he can see his brother and nieces some before we leave, but we will officially be leaving from Chicago.
From Chicago, we will be following the old Historic Route 66 to Los Angeles and taking our time with the route, stopping at all the random roadside attractions and exploring the backroads.
Then we will be heading over to Death Valley National Park, Zion National Park, Grand Canyon, Las Vegas and back over to California to head up to Big Sur.  I plan on stopping in Big Sur for a week or two because it's just so damn gorgeous looking.
Then we will head up to San Francisco and explore the city (Alcatraz!) and the outdoors (Muir Woods) there and maybe spend Christmas here depending on if the timing is right.
Then we will head up the coast of California (Redwoods!), up the coast of Oregon and then into the heart of Oregon and up the coast of Washington before heading towards Seattle and up to Bellingham.
From Bellingham, we'll take the ferry to Alaska and spend most likely a month or two in Alaska exploring before driving the Alaska Highway into British Columbia.
From here, we'll explore British Columbia, Alberta, Glacier National Park and depending on time, hopefully more of Canada.
I need your help!
Do you know of any amazing, quirky, weird roadside attractions?  Any must see places, must eats, must do places along our route?   Let me know in the comments or email me at asoutherngypsy1@gmail.com
Have you ever changed major travel plans?  Did you feel almost guilty from doing so?