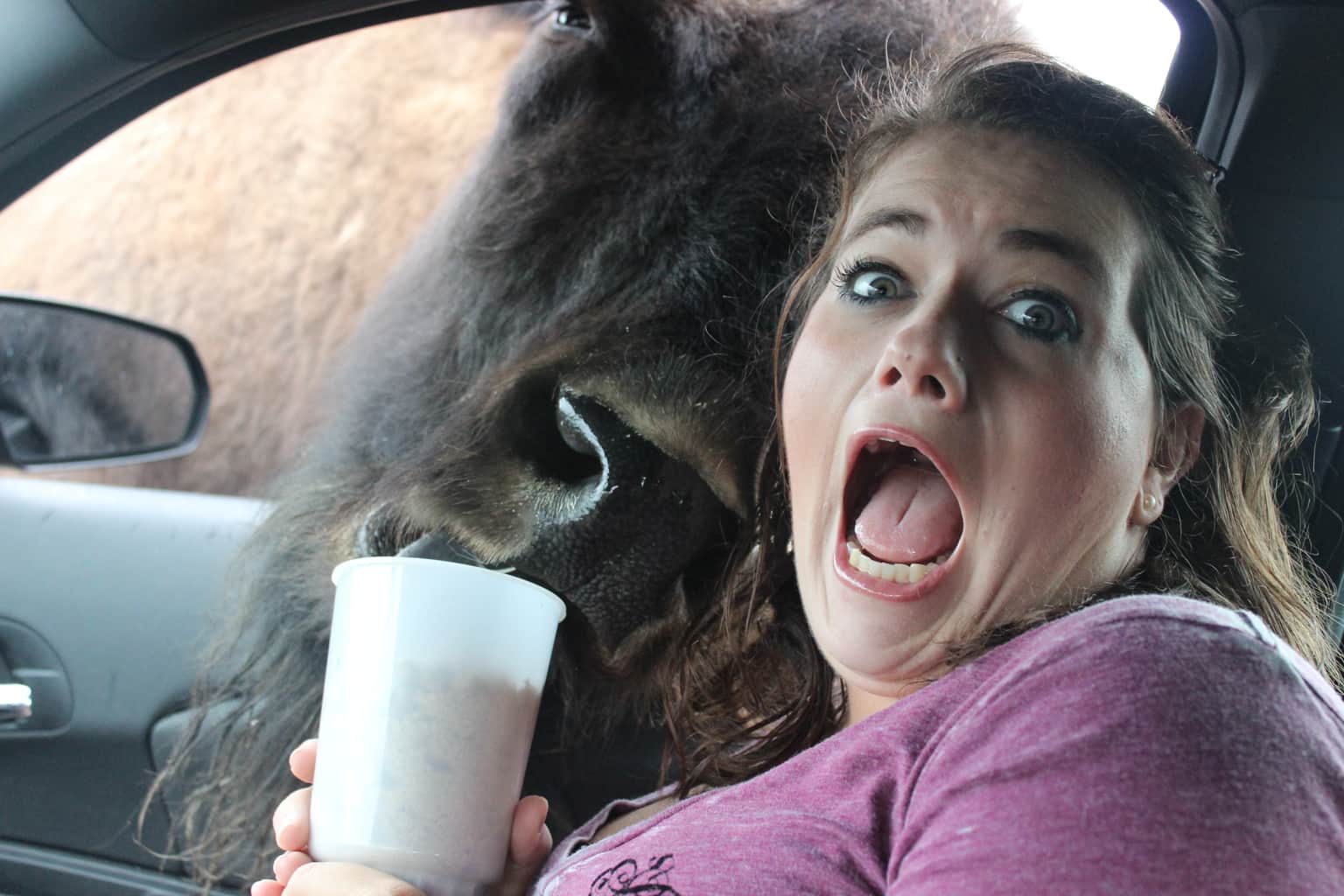 African Safari in…Ohio?
|
*This post may contain affiliate links, meaning if you book or buy something through one of these links, I may earn a small commission (at no extra cost to you!). Please see my disclosure.
As I started my blog in September 2013 and only became vegan in May 2016, there are several non-vegan posts pre-vegan era.  As an example of how someone can change their path in life drastically, I have made the decision to leave the posts up even though I am ashamed of them.  I hope you will take this example and think on it.  Also, see my animal activism page or travel page on ideas for ethical animal tourism and vegan food around the world.  My inbox is always open should you have questions about changing your lifestyle to better serve animals, our planet, and your own health.
Recently I wrote a post about my spur of the moment trip to Cedar Point in Ohio which was a blast.  Any roller coaster enthusiast has to put Cedar Point on your list.  I flew up there Saturday morning and spent the whole day at the park riding rides.  Sunday was all about killing time and finding random things to do around the area before heading back to Columbus to fly home.  I had nothing planned at all.
Saturday night I had a dream that I was on a safari.  Just a normal dream for myself.  As I was walking out the breakfast after eating breakfast, I was perusing all the pamphlets for attractions and things to do.  I saw one for the African Safari Wildlife Park.  I'm a sucker for anything animal related and throw my dream into the mix, and it just seemed like a good plan.
I will say that an actual African Safari is one of my ultimate dreams.  This little wildlife park in the middle of nowhere Ohio obviously had nothing on that, but was still a fun spur of the moment thing to do.  They have a drive-thru safari that you drive your own cars through (thank goodness I had a rental because the animals get them filthy).  The drive-thru portion included aplacas (I know, South America), Bison (I know, North America), Bongo (finally, Africa), Giraffes, Guanacos (South America again), Kudus (yay Africa again), Scottish Highland Cows, Sika deer (Asia), and Zebras.  Okay, so maybe they were exaggerating a bit when they said it was an African safari, but regardless…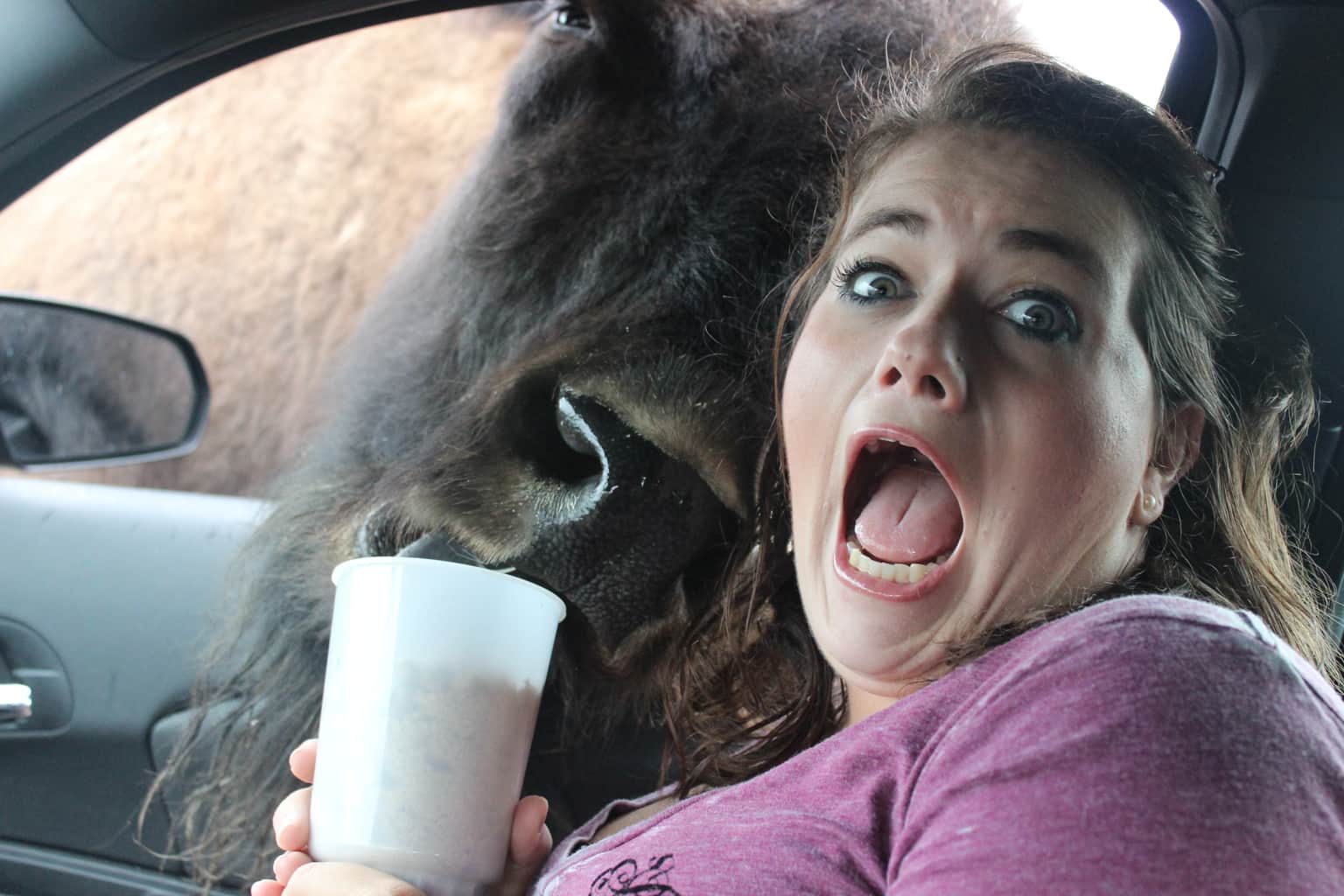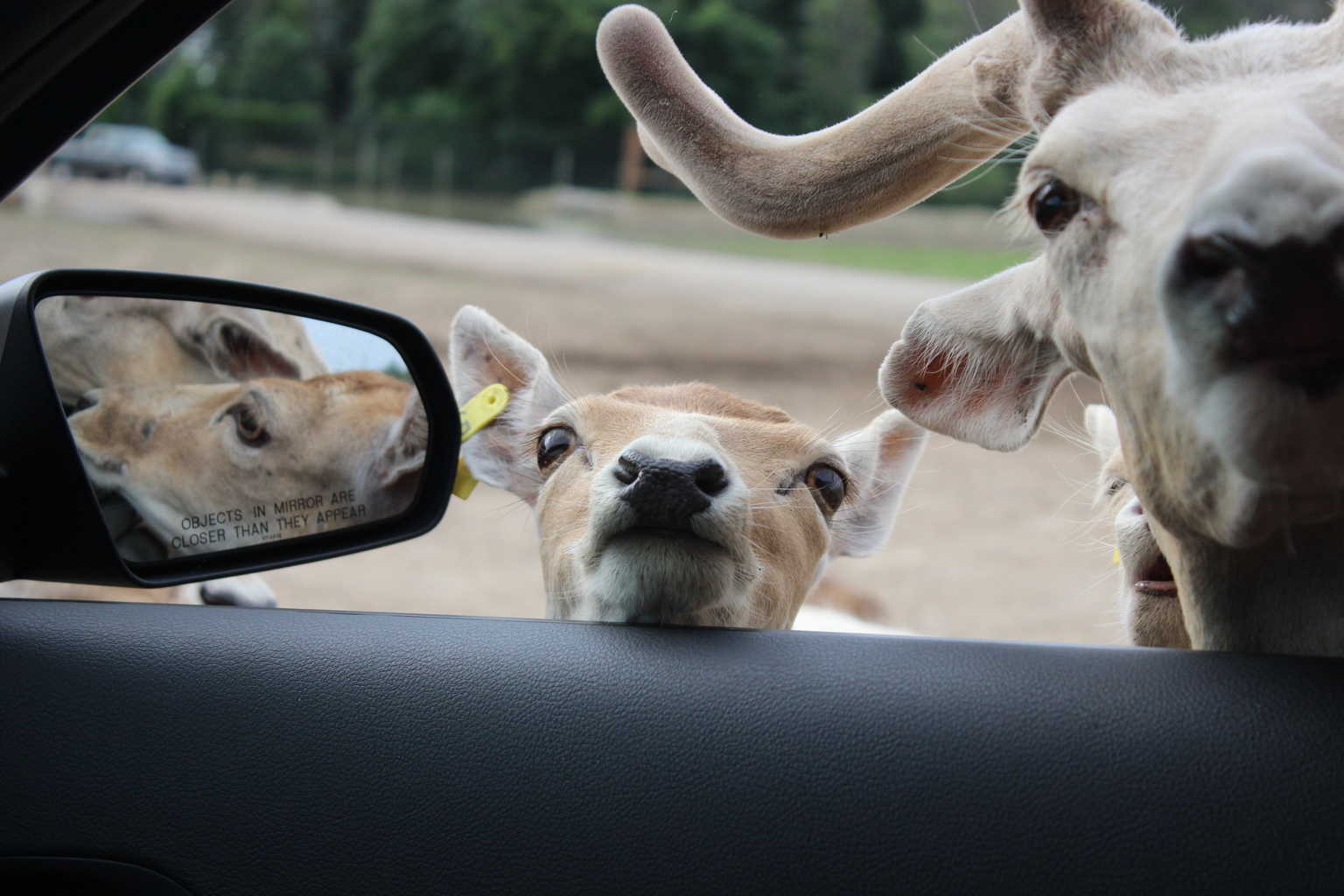 The walk-thru portion included Nyalas, an Ocelot, tortoises, warthogs, the white alligator, and white-handed gibbons.
They also host a couple shows here.  The Pork Chop Downs which is (yep, you guessed it) pig races and educational animal shows.  I did not get to see these shows as I had to leave to get back to the airport.  I have seen pig races before though and highly suggest it!  So cute…
All in all, a fun day.  If you ever find yourself in Port Clinton, Ohio…check it out.