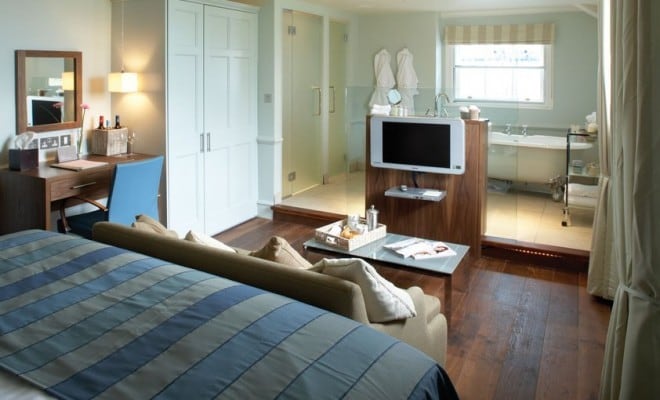 Abode Hotel in Exeter, England
|
*This post may contain affiliate links, meaning if you book or buy something through one of these links, I may earn a small commission (at no extra cost to you!). Please see my disclosure.
Abode Hotel in Exeter, England

Abode Exeter
ABode Exeter, formerly the historic Royal Clarence Hotel, was where we spent our three days in Exeter, England.  Directly in the heart of the city, the view out the front door is the Cathedral.  With just the right mixture of elegance and contemporary, this was a wonderful place to stay.
The Room
The hotel has 53 rooms that are individually designed.  My favorite part was the free-standing tub that was actually part of the main room and then the turquoise-walled shower – my favorite color – in the bathroom.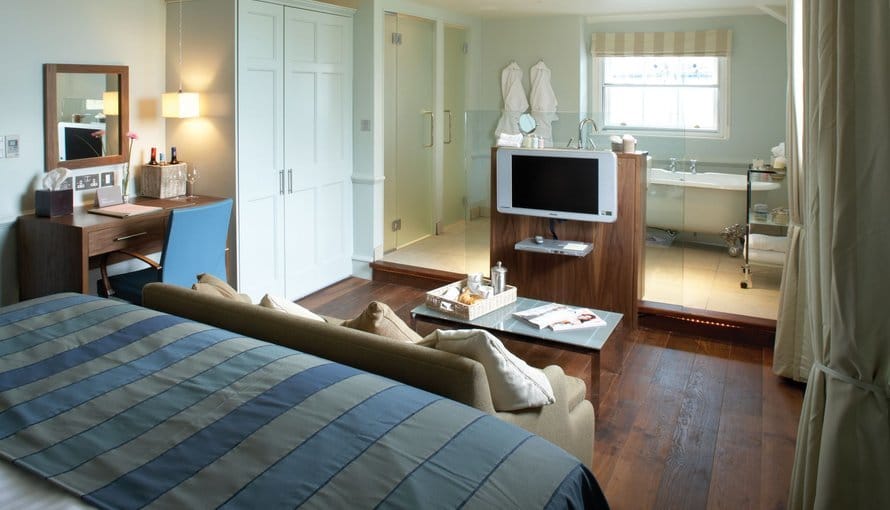 The Service
Exeter is the hometown of Michael Caines and A Bode Exeter is home to one of the Michael Caines Restaurants.  While our budget didn't allow to eat here, I hear it is absolutely fabulous and you don't have to stay at the hotel to have a reservation there.  Michael Caines has a Michelin restaurant elsewhere and much of the style overlaps in the restaurant at the hotel.
While we didn't really need the staff for anything specific, we found them to be very friendly and they helped us with directions and information many times.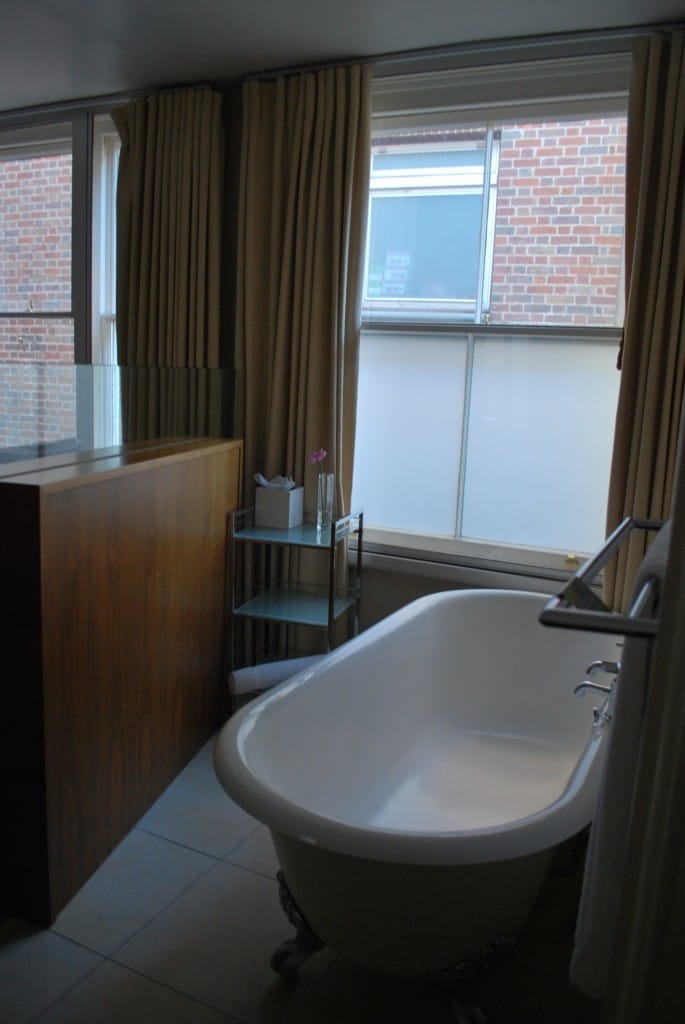 Proximity and Environment
The hotel is within walking distance of practically everything from historic attractions to the shopping areas.  The Cathedral is literally in the front yard and the Exeter Central Railway Station is less than 400 yards away.
Favorite Take Away
Call me silly, but I'm easily amused and content.  The hotel has an old school elevator, or lift.  And, the door is turquoise.
If you really want me to get serious though, it would be the history of this place.  The hotel, dating back to 1769, is the first hotel in England.