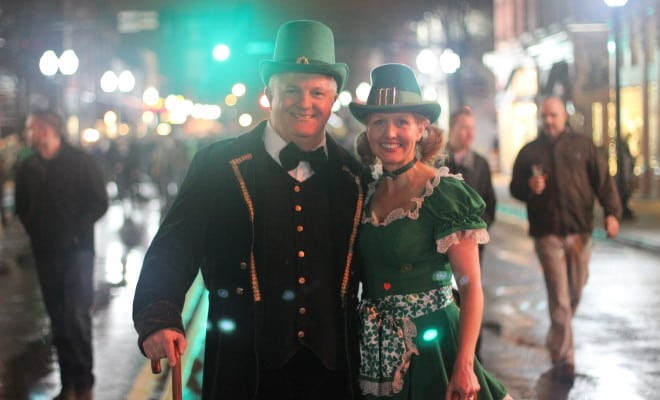 10 Things I Love About Downtown Franklin's Brew Fest @DwtnFranklinTN
|
*This post may contain affiliate links, meaning if you book or buy something through one of these links, I may earn a small commission (at no extra cost to you!). Please see my disclosure.
 10 Things I Love About Downtown Franklin's Brew Fest 
The festivals in Downtown Franklin are definitely one of the wonderful things about our great historic small town.  And, the Brew Fest now holds a bit of  special place in our hearts – it was where Kaleb and I's first real date took place.  We had met two weeks earlier last year (and were inseparable from day one) but the Brew Fest (which I already had tickets to) was the first big event we went to together.  So, now we've made a pact to go every year.
Downtown Franklin is one of those small towns that just has everything going on and is the perfect place for a festival and we have so many each year.
This year marked the 13th anniversary of the Brew Fest.  We found 20 different tasting sites and over 50+ craft beers, live entertainment, yummy food and more.  Here are 10 things I love about Downtown Franklin's Brew Fest.
1.  Corndogs as big as your head.
Kaleb just had to have one of these corndogs.  And, I had to have a picture.  I don't even like hot dogs and I was almost tempted to eat one of these cause they looked and smelled really good.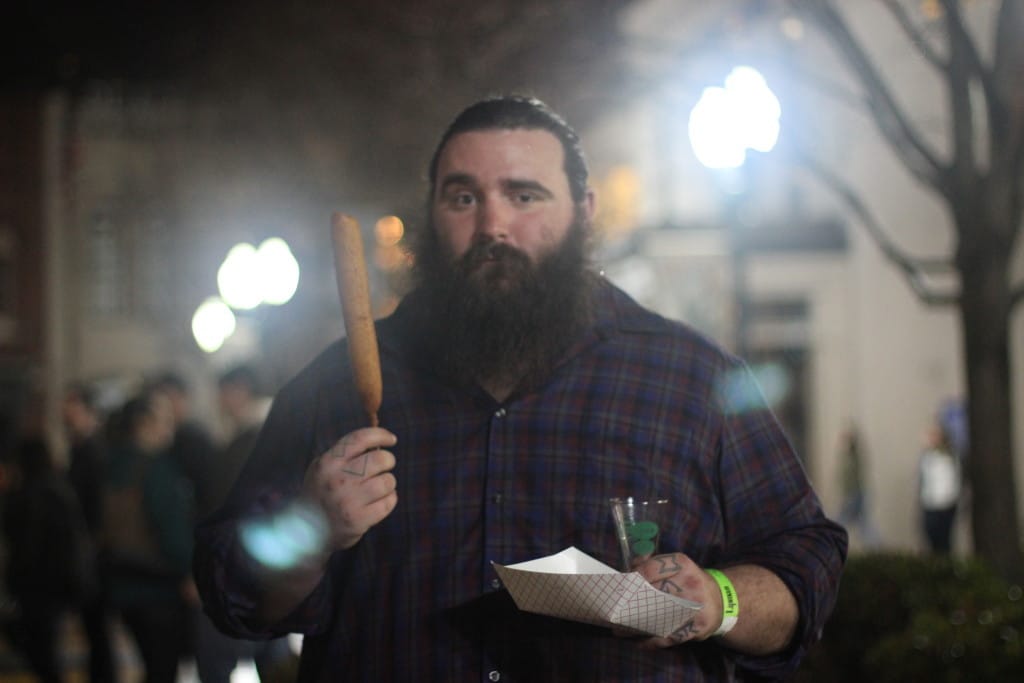 2.  The live entertainment.
There is always fantastic live entertainment, including Irish/Celtic music, bagpipes, dancers and more.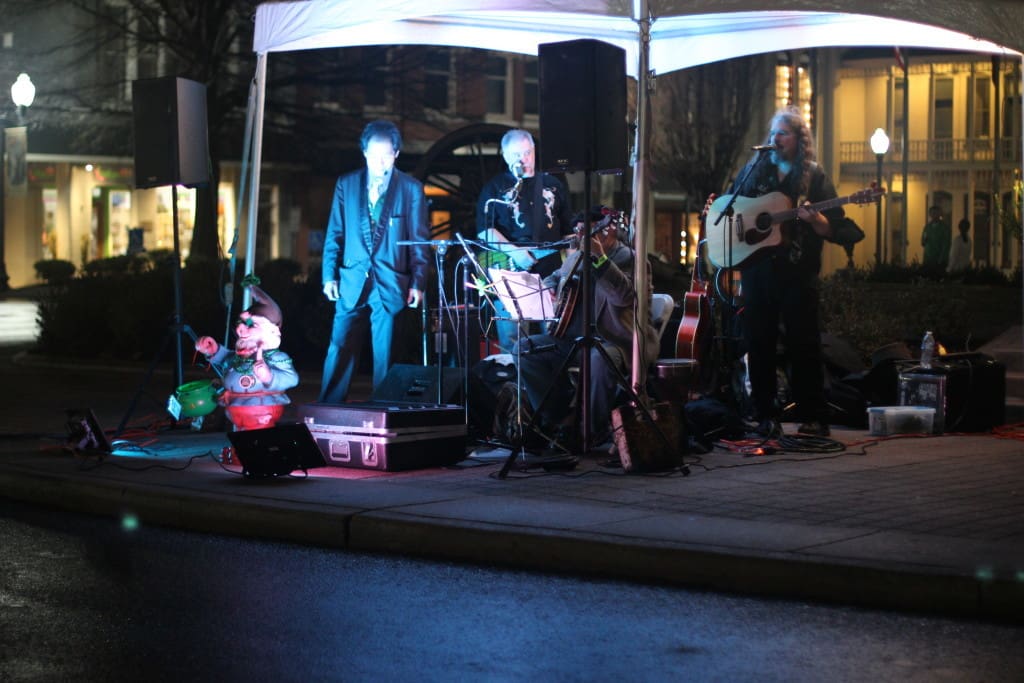 3. The atmosphere.
Downtown Franklin is a great place to walk around and take in the small town feeling even when there's not an event happening.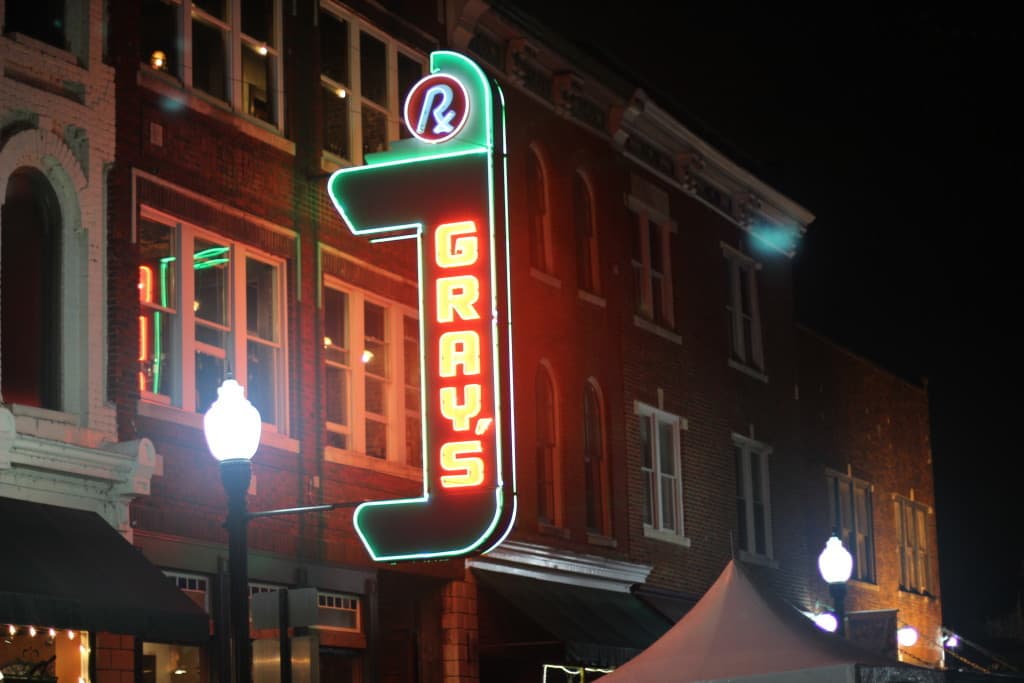 4. Everyone comes out even when the weather is crappy.
The weather was terrible the day of the festival but that didn't stop the locals from heading out in the rain.  Rain doesn't stop us from drinking all the beer!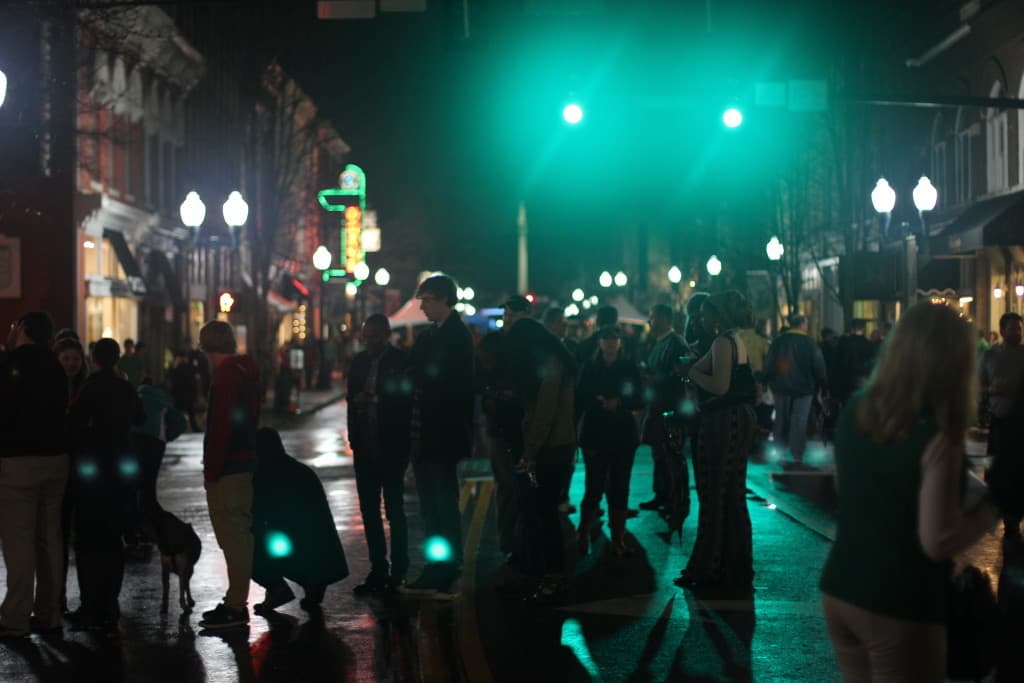 5.  The Franklin Theatre.
One of my favorite things about Downtown Franklin is seeing the Franklin Theatre all lit up at night.  Our theatre was actually closed down for a while and they restored within the past few years.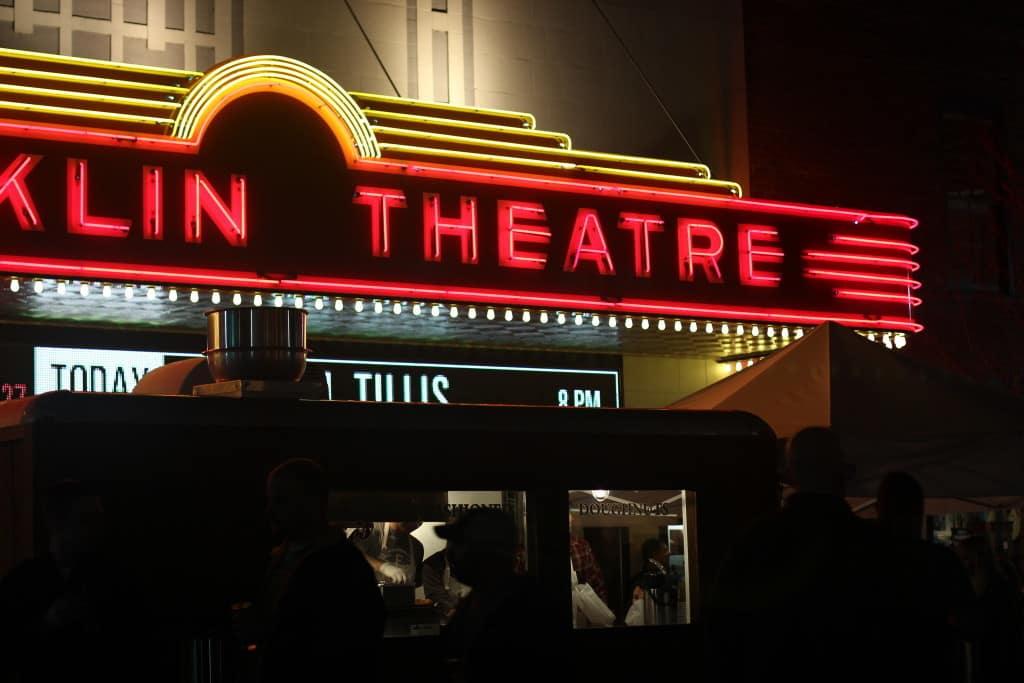 6.  The awesome souvenir glasses.
These souvenir glasses that come with your ticket are awesome.  Kaleb and I should have quite the collection built up over the years.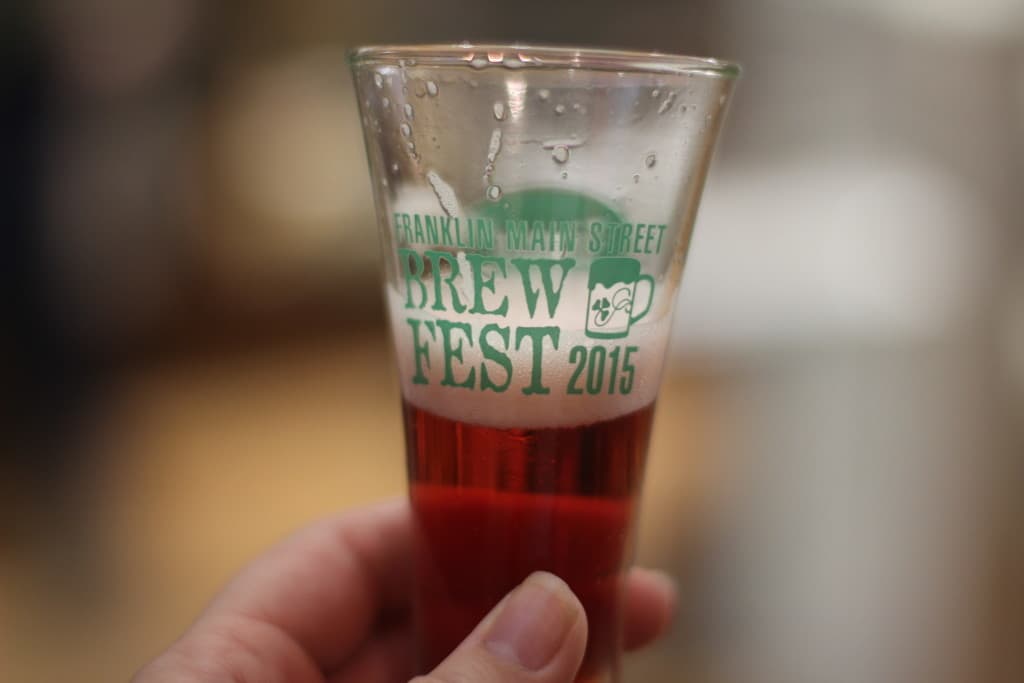 7. The random hula hoop girl.
This girl was an amazing hula hoop dancer – is that a thing?!  Regardless, it was pretty cool to watch.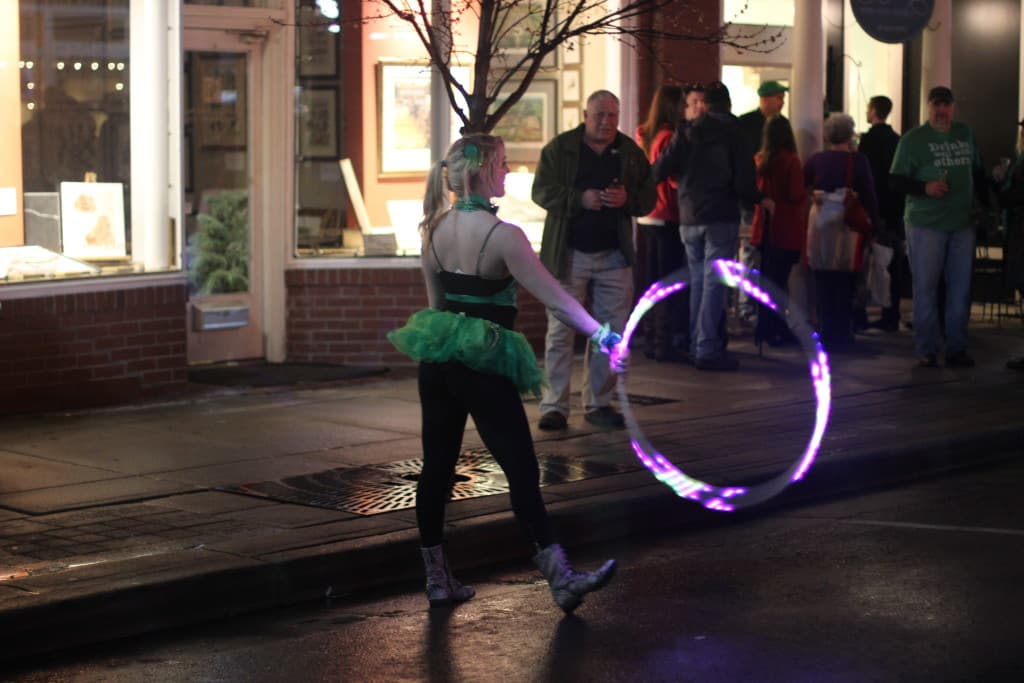 8. Ellie's Old Fashioned Donuts.
These donuts are AMAZING!  I always make sure to have some every time I see them around.  Check them out here.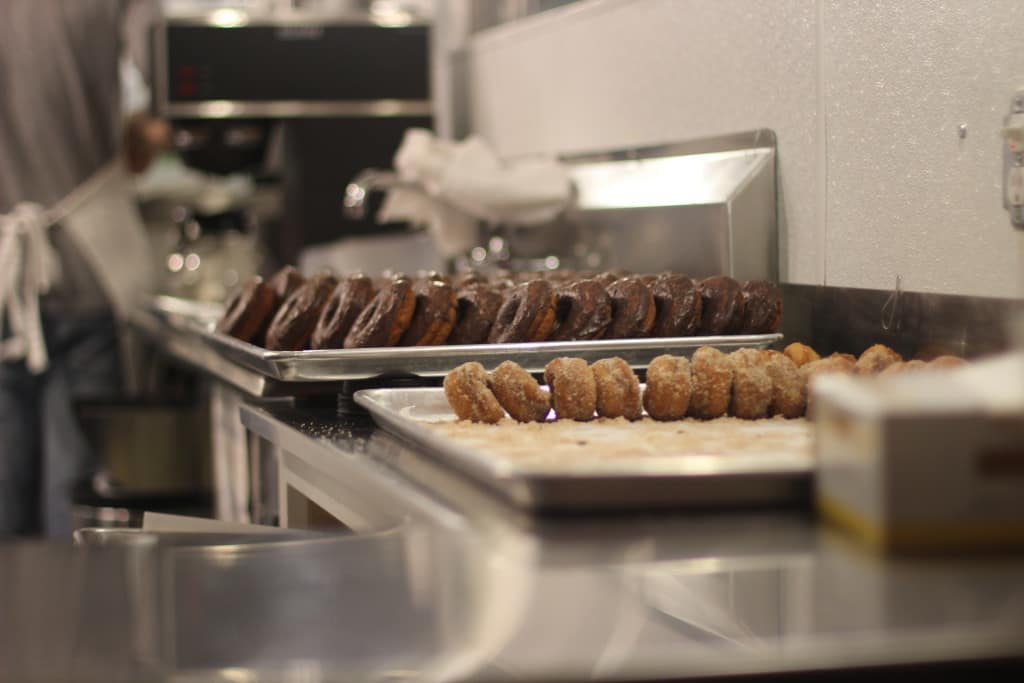 9. The guys at Cool Springs Brewery.
These guys are always the most entertaining ones at the festival.  Make sure to definitely stop by their booth next year.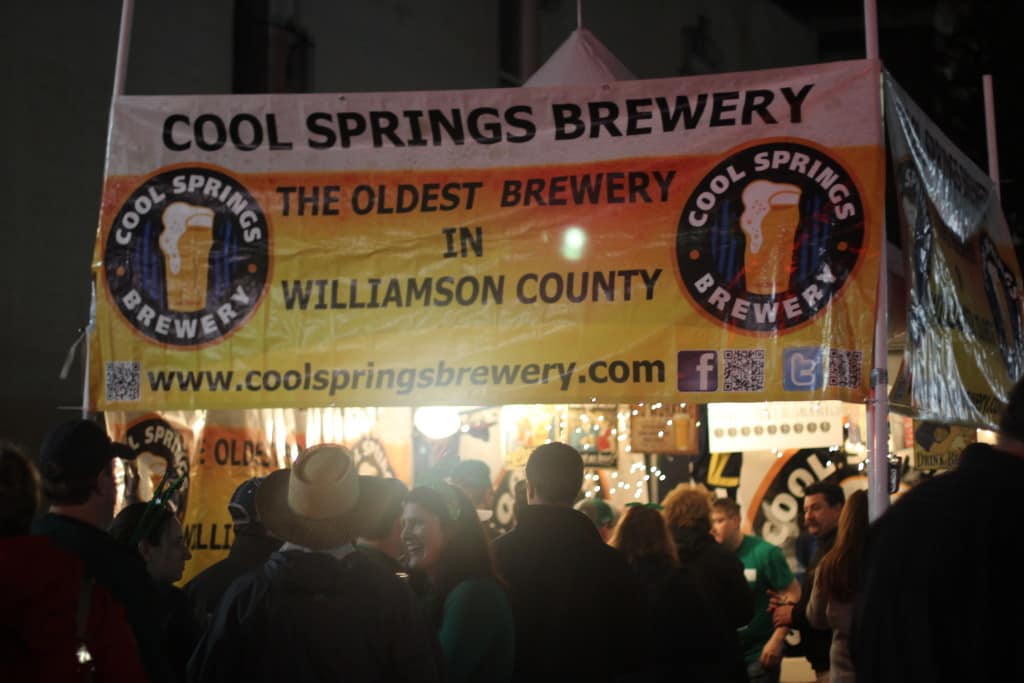 10.  People like this.
As soon as I saw this awesome couple, I asked them if I could take their picture.  I love it when people get into events or holidays and go all out with their outfits.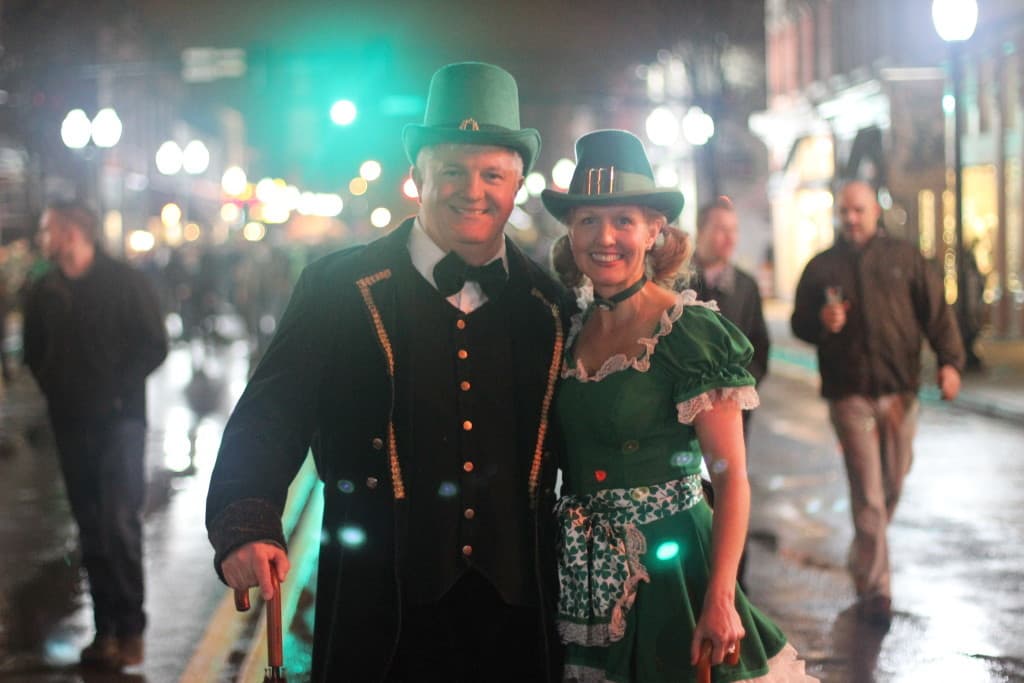 Have you ever been to a Brew Fest?  What did you think?  Coming to Franklin anytime soon?